Why Choose A WordPress Employee
Management System
Open source & self-hosted
Fully functional remote working abilities
Multi privacy controls
Web-based online HR system
Centralized medium to store unlimited data
Free HR & Accounting modules
Overview of HRM
This WordPress HR Module gives a complete view of what's going on with your Human Resource.
Start your day with your work calendar, announcements, leaves – all in a single page.
The HR dashboard gives an overview of employees, departments, designations, calendar & announcements. View upcoming birthdays & who is on leave for the day.
With Attendance add-on, employees can self check in and check out, and watch daily stats here.
Add new employees from here & view their crucial details at a glance from the employee dashboard.
View who is active in the company. Filter out employees by their status or search directly.
Add unlimited departments with details like lead name and number of employees.
View details about your departments at a glance from here.
Add new designations and descriptions that define the job title precisely.
Simple & easy interface makes it convenient for you to view your designations & number of employees in each.
Create announcements for your team workers and the rest of the company. You can publish or keep in draft.
Select who to send this announcement if it is meant for specific team members only. You can also filter by date.
Leave policies defines the terms and conditions of a leave type. Do this by year, department, designation, location, gender and martial status.
The Leave Management is a comprehensive system for you to manage your leaves around the company. It includes requests, entitlements, holidays, and calendar.
9 types of built-in reports to guide you through the progress of your employees and let you track crucial company stats.
Illustrative and graphical reports help you to filter out your employees by certain categories, get insights & make productive decisions.
If you've products owned by the company and utilized by team members, use the Asset Management feature to keep track, so you never lose out of them!
Allow employees to make asset requests and make allotments in a few clicks.
The Attendance system is an all-in-one shift & daily attendance manager for your employees.
Get a one-glance view of contract type, joining dates, status and a lot more from your dashboard. You can even avail reports of individual employee's attendance & filter it daily, monthly or weekly.
Add as many new fields to your employee profile forms as you need. This is one of the best selling extensions!
If you're using the CRM & Accounting modules, the Custom Field Builder will also let you add new fields to your customer, contact, company and vendor profiles.
The Document Manager is a vital add on that lets you store, upload & manage your office files & folders with unlimited space!
View creator name, when it was edited & file size. The document manager is also available inside each employee's profile.
The HR Frontend is the best partner to your ERP. It lets you view everything from the frontend! Employees can apply for leaves & view important information.
Employees can self check-in and check-out from here without having to log in to dashboard.
The Training add on is best for creating & keeping track of educational & mandatory curriculum for employees.
Managers can assign to entire departments or a designation or even select specific employees. Track details such as, status, points scored and duration.
Payroll is a comprehensive system and a must for your HR Management. It handles the salaries, pay runs, pay calendars, taxes and a lot more for the entire year.
The dashboard gives you a summarized overview of your pay periods, pay runs, payment dates, status & a lot more.
The comprehensive Recruitment system delivers a perfect workflow from setting up a vacancy post to examining, interviewing, shortlisting & finally selecting candidates.
Easily assign stages, ratings, download CVs & take other actions with your candidates.
Reimbursements lets managers handle returns & refunds for employees.
View status of a payment, transaction dates & amounts in the dashboard. The graphs illustrate these information so it's easier to view & grasp.
With SMS notification, send direct texts to employees to notify them of important announcements or send reminders.
WP ERP lets you connect your system with two of the most popular SMS gateways Clickatel and Twilio.
Set up conditions to trigger automated actions for particular employees.
Send emails, assign tasks, update fields, schedule meeting & a lot more with Workflow automatic triggers.
How to use WP ERP HR Plugin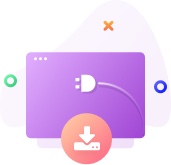 Download core plugin
from dashboard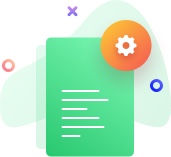 Setup in few moments
with the built-in guide
Get premium extensions
from the site
Start managing office
online!
Your Complete HR Management
New employee, designation, department, reporting and leave management right at your fingertips.
Manage everything professionally with our complete HR Solution.
Manage Your Employees
The employee listing feature lets you add all the personal details of an
employee in one place. Keep assessment reports, complaints,
increments & every possible detail you need!
Need to add extra fields to employee, contact
and company profile? Add as many fields as
you need.
Gather all Employee Information
You can put as much information of the employee as you want in the profile page. You can even add documents in the form using a
plugin.
Store and organize your office documents and share with the managers with this smart
file sharing tool.
See Entire Lifecycle
The interactive job data feature allows you to add information about any events like transferring to another location, salary increment, employment status and so on.
Manage your office inventory with ease, assign assets to employees and collect them back on time.
Easy Navigation & Quick Insights
A summarized dashboard gives a bird's eye overview of your ERP and immediate actions that need to be
taken. Shortcuts make it easy to navigate throughout WP ERP in a click.
Overview Dashboard
The dashboard is wonderfully designed to give you a full summarized view of everything you and your employees need to know at a glance. Here you can view the latest announcements, upcoming holidays & events, birthdays, view payslips, see who is out, view number of staffs, departments, and designations. You can also check in and out from the dashboard and view your overall attendance status.
Navigate with
shortcuts
WP ERP comes with a shortcut header menu that makes jumping and switching from one tab to another very quick and easy. In one click you can directly navigate to any HR tab no matter where you're in your dashboard.
Plenty of Employee
Management Activities
Pay off wages & salaries, recruit new employees, take online exams, evaluate and provide
feedback to your employees with WordPress HR Management plugin.
Evaluate Employee Performance
As the company owner or HR manager, you can take feedback from
team leads and project managers about a specific employee and keep
the discussion data on his profile. So when you are talking about him
or taking a decision, this will help you.
Create vacancy posts, publish and manage
the entire recruitment process right from
your WordPress dashboard.
Add Private Notes
Private notes help you to mark an achievement of the
employee. You may want to note that he worked
overnight to fix a problem and you are really happy to
share it with the company owner.
See Employee Leave Details
Keeping records of leave requests offline and calculating them is a
quite time consuming task. The system will automatically go over the
previous details in one click & calculate the balances for you.
The payroll extension enables you to manage
your employees' salary from the WordPress
dashboard.
Create Departments & Designations
Categorize employees into different departments & designations.
There's no limit to the numbers!
Easy Department
Management
This feature allows you to list all the departments in the system.
Later you can tag the employees with departments and create
announcements for them depending on departments.
Designation Management
Designation listing helps you to save all the available positions & also
view the numbers in each of them. So you do not have to remember
and type them each time!
WP HR Training is an automated training
system for WordPress. Save more time and
increase productivity with this training
management tool​.
Employee Leave Management
Manage all aspects of your employee leaves right from a single place. Create leave policies, leave
entitlements, holidays and most importantly your leave requests of your employees.
Create Leave Policies
The company has some rules and entitlements to allow leave
requests. You can list them in the system to be used by the employees
and HR manager to keep things simple and easy.
Manage your office expenses from a single
place where employees can request for
reimburse payments.
Manage Leave Requests
from One Place
We have streamlined the leave request reviewing process. Viewing all
requests on one page helps you to review & decide. You can also add
new leave requests yourself for employees.
A complete attendance management system
that allows employee check-in and check-out
with useful reports.
Manage Holidays
List all the holidays in the year to apply the day offs automatically and
calculate work hours easily.
Bring HR module to the frontend & have an
interactive dashboard with enriched security
and privacy.
Leave Entitlements
Assign a leave policy and period of leave to multiple
employees by departments or by individual employee.
You can also select the location when you want to assign
to multiple employees.
Calendar
The calendar shows all approved leave requests
throughout the year. It can be filtered by department and
designation for a more precise view. You can also filter
by month, week and day.
Useful HR Reporting
Need some quick reports for a presentation? There are 9 ready graphical reports for you about
the whole company depending on various factors that are automatically generated.
Company & Location Management
List the main branch location & other locations to use them later in employee profile, invoice and many
other places where you might need to enter the location details or the address.