WP ERP Pro
+9 Premium Extensions
WP ERP Pro

$9.99

1 Users

$3

0

Extension

$0.00

You haven't select any extension yet!
Something went wrong. Please try again!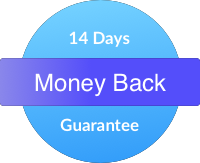 Our Fair Refund Policy
We guarantee 100% satisfaction with our help & support service. However, if our plugin still doesn't meet your needs, please inform us. We'll happily refund 100% of your money within 14 days of your purchase. No questions asked. However, we do not refund if the product has been purchased on discount.

How Our
Customers Feel
Reviews that make us proud
This is really awesome. many small businessmen are suffering from this service in different platform and the WP lovers are always looking this kind of feature on their own website. Finally, they got it. To me, it will work like SAAS as too much add-on are coming as developer team promised and more important anyone can contribute here.
I have been looking for an ERP/CRM to manage invoices and customers for sometime now. Having used a variety I have settled on this plugin and I am very happy with it. It works very well with the ability to not use modules you don't want.My only gripe if anything is upgrades can only be purchased as a yly add-on rather than a one-off payment.
The plugin is unique and serves the purpose very well. One can just install it and start using all features a CRM/HRM needs. Support for this plugin is the best support experience I have experienced till date. Team solves your problems as if they are their own problems, and that's what makes you love this plugin.
Contact Us
Reach out to us for any inquiry