Every successful project requires some innovative project management ideas. It's sometimes tough to produce it by yourself or individually. Instead, you have to brainstorm it with your team or co-workers. So that both can come up with creative answers to any challenge.
Many project managers miss these traits. They often follow "the way we have always done it". But in a sense, it doesn't necessarily require force.
However, to help you out, here are some ideas that can strengthen your project. Also, it will also make you consider how a new strategy could help your team. Learn how creativity and innovation may distinguish your project in this post.
But before that, let's discuss why modern project management requires creativity.
Why is innovation in project management important?
There is no doubt that Innovation is key to project management. The idea of innovation is new, fresh, and unique. Plus, an innovative idea can change the game for your business.
Yes, to make a project successful, the need for innovation in project management is undeniable. And also, there are a lot of things that you need to know about.
Efficiency and effectiveness
Adaptation to change
Competitive advantage
Better risk management
Enhanced collaboration
Resource optimization
Environmental impact
Talent attraction and retention
Apart from that, one of the most important aspects of innovation is that it provides a way for any organization to stay on top of its competition and not fall behind. Moreover, it is the key to the success of any project.
With Innovation Project Management, project managers will know how to identify problems in their organization. It allows them to come up with new solutions and promote changes within their organization to enable maximum success.
Also read: The Importance Of ERP For Small & Medium-Sized Businesses
6 Innovation ideas that you can use in Project Management for your business
1. Utilizing suitable project management methodologies & techniques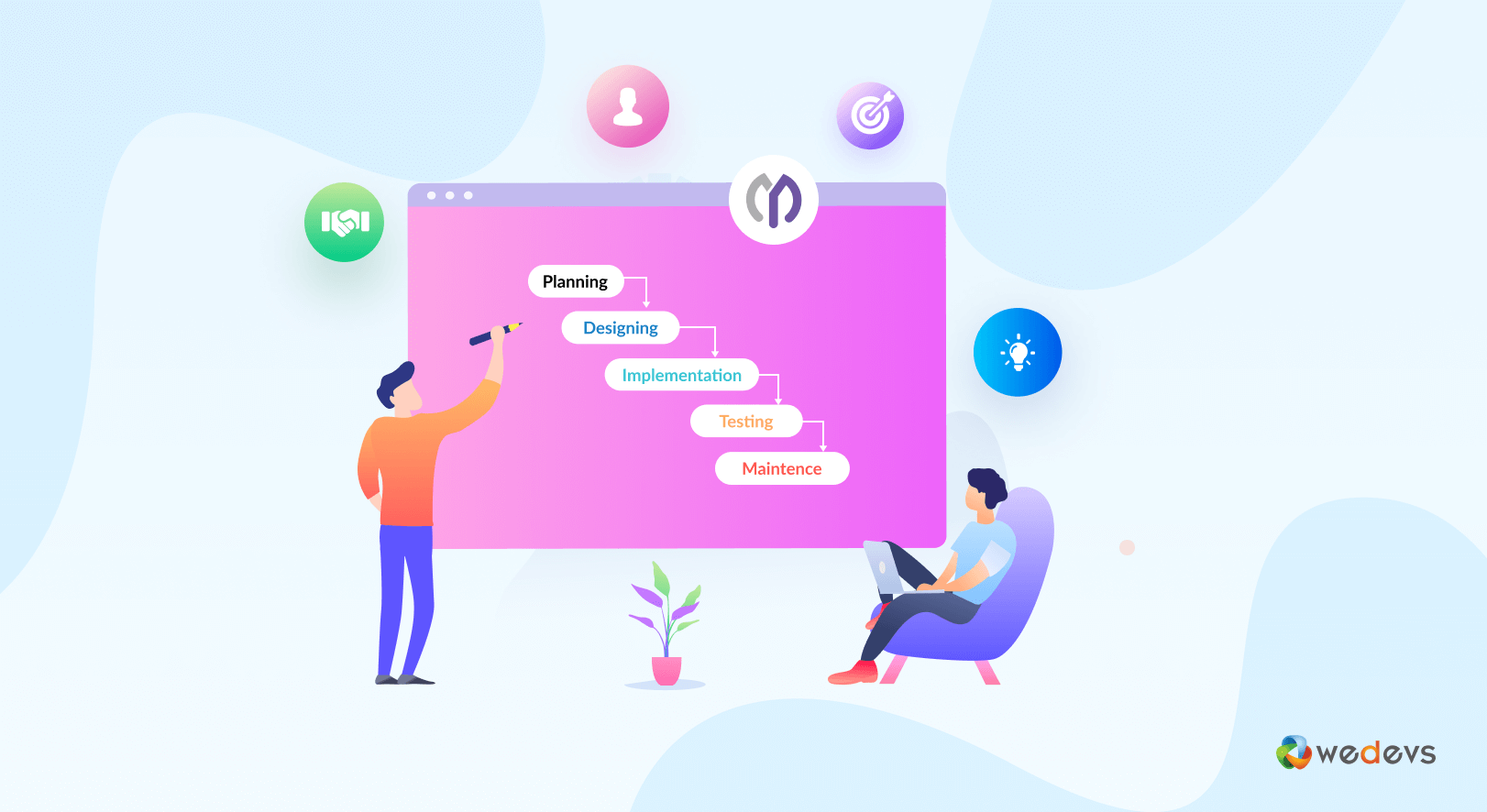 You must oversee the entire project as the project manager. You must comprehend the task, secure resources, analyze hazards, and set expectations. Different project management approaches help project managers plan, execute, and follow up. All of these require stakeholder contact and collaboration.
Collaboration involves team members and stakeholders communicating. Communication with other teams or departments is sometimes needed. Their input is needed for a project that another department will execute.
Moreover, project management is a very important and integral part of the work culture in many organizations. It helps to ensure that the project is completed on time and with the use of best practices.
There are various project management techniques and methodologies that one can use according to the needs of the organization. The most popular methods are:
A) The waterfall methodology: It is also called linear or sequential development, wherein every stage of development starts after the completion of another stage. This process ensures that no stage starts before its predecessor is completed.
B) Agile methodology: It emphasizes using a flexible, adaptive approach to deal with risks so as to sustain a fast pace close to a customer's needs in a changing environment, where requirements may evolve during product development or when market needs shift.
Moreover, it deals with the challenges of dealing with risks and uncertainties. It emphasizes flexibility and adaptation in order to sustain a fast pace close to customers' needs in a changing environment.
Also Read: Project Management Methodologies and Framework
2. Crowdsourcing ideas
Crowdsourcing ideas is a great way to get creative and innovative ideas for project management. The key to successful crowdsourcing is to provide a clear brief. For example, you could provide a list of the problems that need solving or ask for creative solutions that can solve a problem.
Once you have provided an outline, it is time to find the right crowd – one that has expertise in your industry and who can offer valuable insights into your business needs.
You would be able to get insights from different perspectives and this will help generate new ideas. You should also set up a system so that you can incentivize participants with rewards, such as cash prizes or discounts on future products. This way participants will be more motivated and there will be more quality submissions from them as well!
3. Use virtual reality to get creative for the innovation of project management
Virtual reality is a technology that is quickly becoming mainstream. Almost everyone has heard of it and knows what it is, but there are still many aspects of the technology that people do not know. The following article will explore one such aspect of virtual reality: its potential to generate creative ideas.
Virtual reality has helped companies solve challenges and generate new ideas. Most people think of it for gaming and amusement. Virtual reality has more beneficial uses than most people realize. Being creative and solving corporate difficulties while managing projects.
We are living in a time of rapid technological advancement that is changing the way we work. Virtual Reality (VR) is redefining the modern office environment by opening up new opportunities for employees to work on complex projects, experiment with ideas, and meet with clients virtually.
For these reasons, VR is quickly becoming an essential part of the modern work environment as well as a creative idea for the innovation of project management.
4. Allowing time and scope for experiment
Quality project management requires experimentation. First, give the experiments time, then scope. Let the public experiment by conducting their own experiments. Experimentalism links all three parts. Furthermore, it is essential to good project management.
Allowing time and space for experimentation on a deadline may seem paradoxical. However, some of the biggest organizations have been experimenting to identify the finest business methods. Some instances from Google and Amazon.
Google: In 2008, they launched 'Google Labs', which allowed them to experiment with different ideas in order to find out what worked best. One of the products that came out of this is Gmail – one of Google's most popular services.
Amazon: Since its early days as a start-up in the 1990s, this e-commerce giant has been trying new things. Even when they were doing well, they kept doing this by putting out new products or events that they didn't know would work or not. Also, because it is a creative company that is always trying new things, it opened up new possibilities, especially in the tech world. From items like the Echo and Kindle to their Amazon Web Services (AWS) platform, they've done it all. One example is when Amazon started Prime Air, its own drone delivery service, and they are watching how that goes.
In the latest project management trends, many businesses are electing to increase the scope of a project experiment or reduce the time constraint. This has proven to be the right approach. This allows for each aspect of the project to be given a clear set of goals and a timeline to meet those goals.
Also Read: How To Increase Conversion Rate Using WordPress A/B Testing Tools
5. Sharing new ideas with effective communication
It's important that an effective idea and information-sharing system is in place within your project team. If the team doesn't have access to inspiration from sources outside of their own circle, they won't be able to tailor these solutions to suit the issues you are facing.
Great communication is essential to any innovative team. When your team members know what each other knows- how to research, what avenues to take, and upcoming deadlines, for example – it will make working together a lot more smooth.
More so, nowadays you've got to be creatively frugal if you want your innovative team to keep on innovating! With all the money in the world at your disposal, it can be tough to communicate with others when you can't meet with them face-to-face.
Fortunately, there is also an incredible number of options that can substitute them depending on circumstances with technology like Skype and video conferencing that help you work around these issues and share information and ideas securely online. You could use email or even a phone call if that's what you have for alternative methods of communication.
Related: 8 Proven Ideas for Building Company Culture in the Right Way
6. Finding inspiration and driving innovation
What many companies struggle with nowadays is a lack of creativity. The fact that team members frequently feel overworked and underappreciated may be the cause of this. This often makes them lose sight of their personal passions and talents.
And the truth is that most project managers want their subordinates to do what they're told and deliver the notes on time. But hardly anyone ever gets the chance to think outside of this limited framework.
It's essential to give your project teams the time to read trade magazines, attend conferences, look outside of your organization, and spend time with people who can inspire them. Teaming up to manage projects in isolation can lead to ineffective results and limit creativity while trying to generate new ideas
Driving innovation in project management is hard work, and it will only happen if the project manager knows that change is part of the process. People who are good at coming up with new ideas know that they need to build a place where new ideas can grow.
How far someone goes in a company often depends on how many "why" and "what" questions they ask and how much they can learn from the people around them.
Autonomous leaders want their team members to have input and give them the tools they need to do their jobs. This is in contrast to a controlling leader, who wants to create an environment where team members feel stifled and like he or she always needs to take credit for any new ideas.
What can we expect in the future of project management innovation?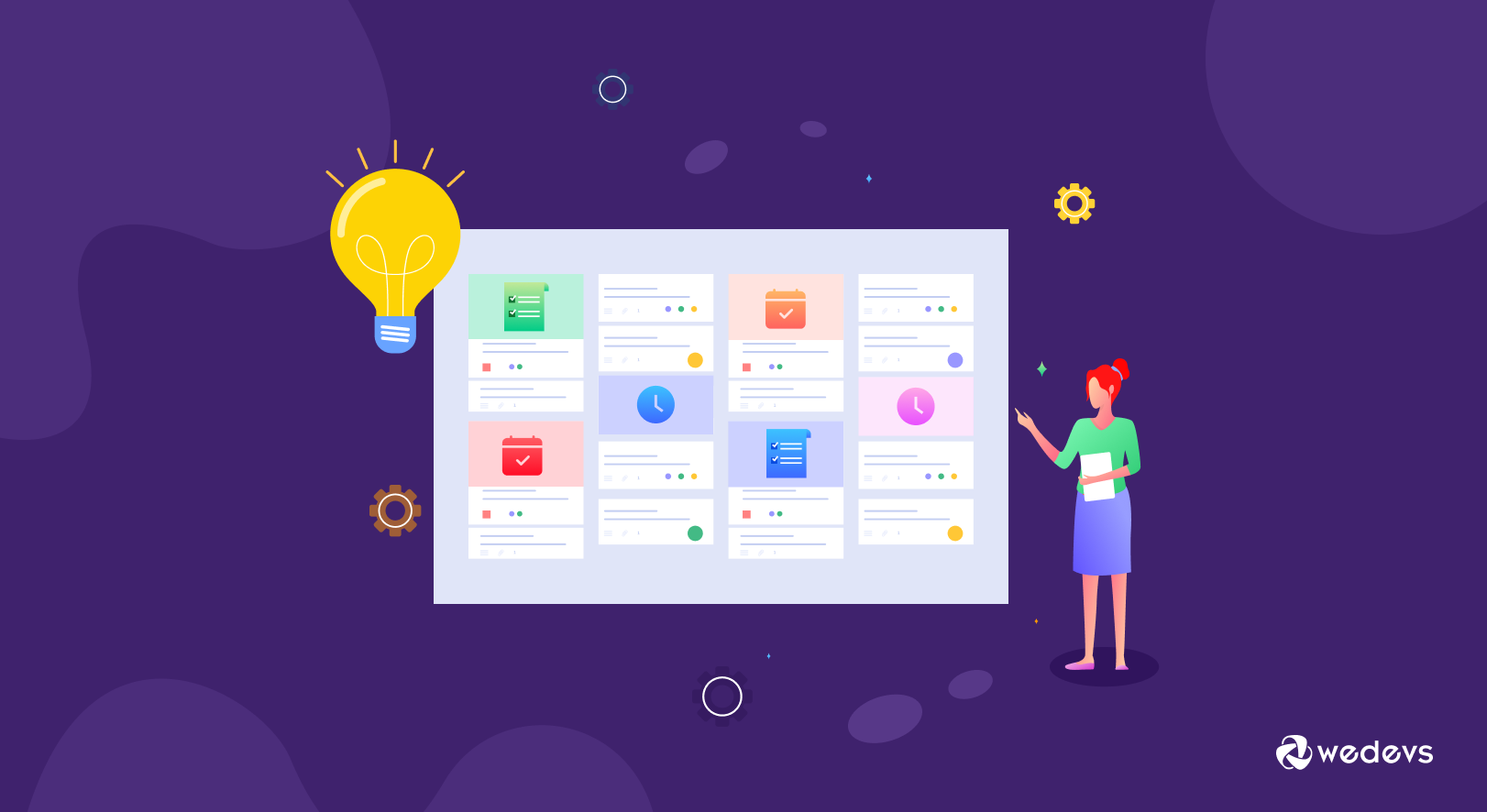 Your future as a project manager will be full of success, but you should always keep an eye out for new ideas in the project management field. It's likely that the future of project management innovations will be full of unpredictability.
Project managers should expect that a lot of things will change, which could make it hard for teams to stay on track.
Artificial intelligence and automation
AI and automation are already changing project management by automating jobs that are done over and over again, predicting project risks, and making the best use of resources. In the future, AI might be able to make even more complicated decisions and give real-time information for better project management.
Data analysis
Project managers will use data analytics more and more to make good choices. Advanced analytics can give managers a better idea of how a project is doing, how resources are being used, and what problems might come up.
Remote and virtual teams
With the growth of remote work, project managers will need to adapt to managing virtual teams across different time zones and cultures. Collaboration tools and virtual reality may play a more significant role in team communication and coordination.
Agile and hybrid approaches
Agile project management methods, which are based on being open and able to change, are likely to keep becoming more popular. More often, agile and more standard ways of managing projects will be used together. This will help organizations change their methods to fit the needs of each project.
Collaboration tools
Collaboration and communication tools will continue to evolve, providing project teams with more efficient ways to collaborate, share information, and track progress in real time.
Continuous learning and certification
Project management professionals will need to stay updated with evolving practices and technologies. Continuous learning and certification programs will be crucial to maintaining and improving skills.
How to adapt to the future of innovation in project management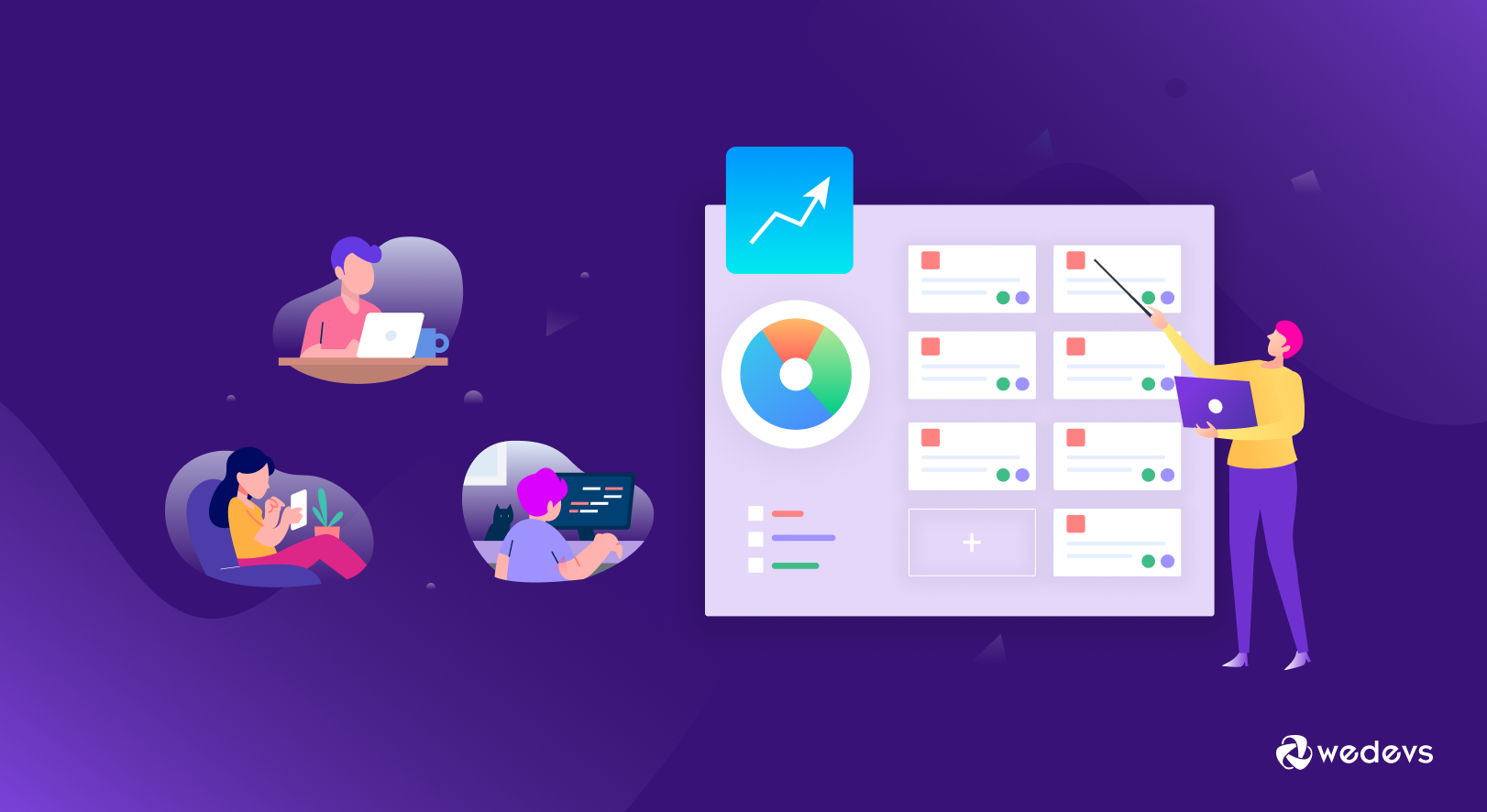 Project managers should adapt to new workflows and enhance virtual team communication skills. Ensure virtual team members have the necessary equipment and build trust through regular meetings. Utilise digital tools for efficient communication, and consider working from alternative locations to minimize distractions. Prioritize productivity by turning off phone or email notifications.
Skill set adaptation: Project managers should be prepared to adapt to new workflows and skill sets.
Effective virtual communication: Learning effective communication with virtual teams is essential.
Equip virtual team members: Ensure virtual team members have the necessary equipment (e.g., headsets, software) for effective work.
Building trust: Building trust with virtual teams is crucial, and achieved through regular team meetings.
Digital access: Facilitate communication among team members through digital tools.
Flexibility: Consider working from locations other than the office when it's not necessary, reducing distractions.
Productivity tips: Turn off phone/email/voicemail/text notifications to minimize distractions.
Also Read: 10 Mind-Blowing Tips to Become a Great Manager to Lead Your Team Like a Pro
Make project management hassle-free with the right innovation techniques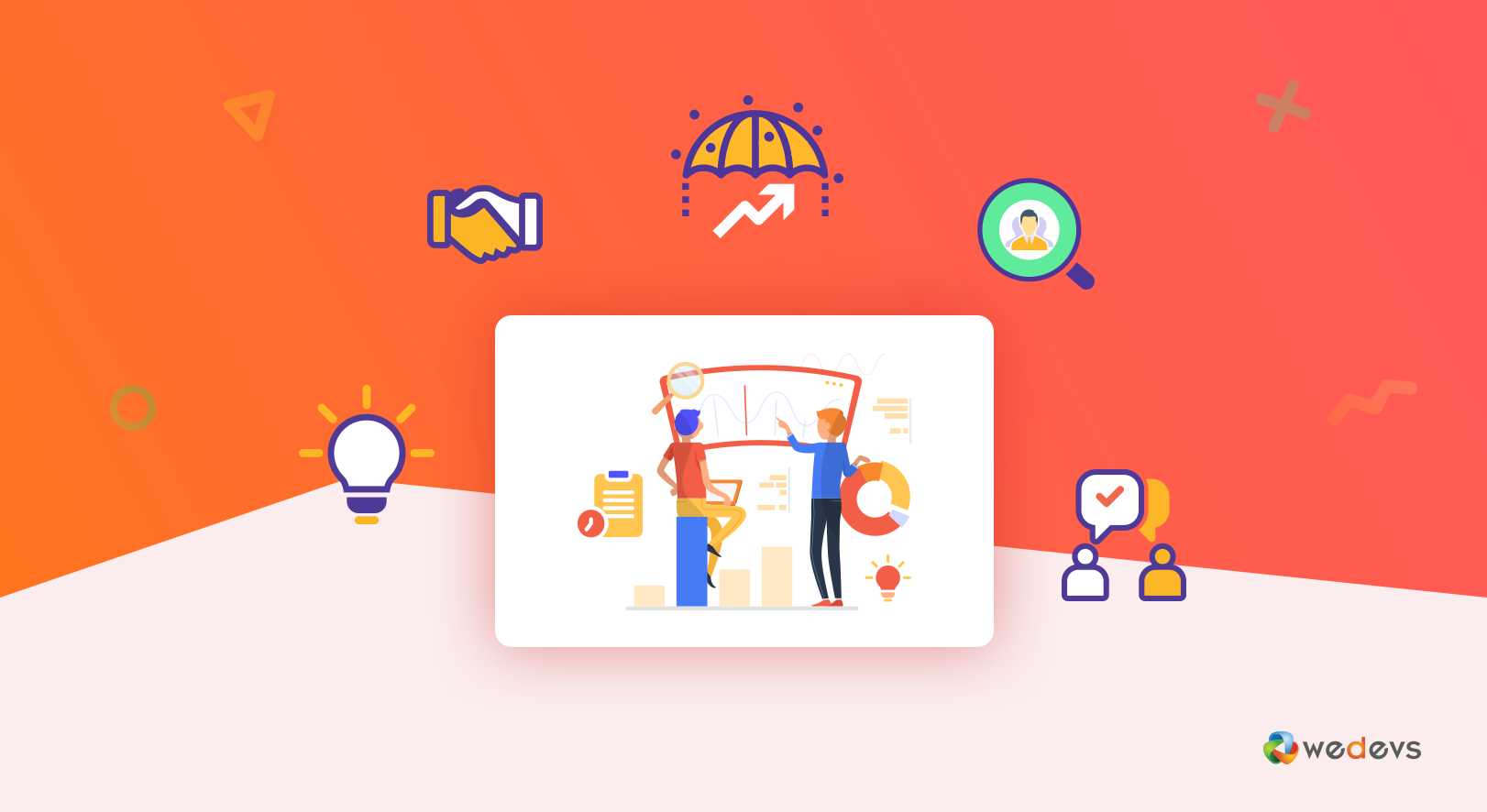 In today's fast-paced business world, effective project management involves creative planning and strategies to deliver high-quality work and meet objectives. Modern innovations have made project management hassle-free, with tools like WP Project Manager, a WordPress plugin that streamlines project management directly from the dashboard.
WP Project Manager offers features such as task tracking, time management, client invoicing, and a project dashboard, making it an ideal tool for agencies. You can create task lists, track time, and manage multiple projects seamlessly. Enhance your project management process with WP Project Manager's innovative capabilities."
The main features of WP Project Manager are:
Tracking of project tasks/workflow/timesheets
Estimate and project management Task lists
Time tracking
Client Invoicing
Intuitive dashboard to create task lists to prioritize your work
Track time spent on each task and ensure that nothing gets overlooked
Manage multiple projects from a single dashboard
So when you have an innovative tool like this that can do so much, innovative ideas for project management simply come to you naturally. You then can apply your project management techniques and follow certain strategies the way you need them. Simply make your project management process more professional than it is now with WP Project Manager.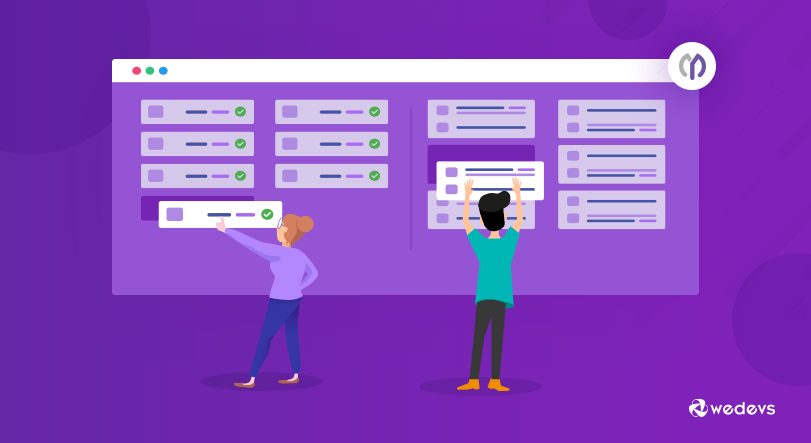 If you have enjoyed this post, then feel free to subscribe to our newsletters for more interesting, tips, ideas, and guides. We write fresh content every week that we deliver right to our subscribers' inboxes.