Planning to start a business with minimal capital in hand is not a very good idea these days as running a business successfully is not as simple as you think it is. Knowing the fact that there are a number of risks involved you are required to understand the entire business management system before you actually decide to go through with this.
However, you need to be smart, a good planner, organized, and a visioner to be able to have the ability to manage a business properly. Besides that, you must have enough knowledge about business management types, fundamentals, and most importantly its basic functions.
Moreover, nowadays you can even use advanced technology to run your business successfully. So today in this article we are going to cover all of these essential elements that are required to understand before starting your business.
Let's have a quick look at the table of content for the things that we will be discussing a little more in detail below.
What is a Business Management System?
Types of Business Management
Fundamental of Business Management

Accounts & Financial Management
Operations Management
Human Resource Management
Production Management
Marketing Management
Strategic Management

Functions of the Business Management System

Planning
Organizing
Directing
Controlling

Some Reliable Tool to Smartly Manage Your Business
What is a Business Management System?
A business management system refers to some policies that a businessman or entrepreneur applies to manage their business. In short, business management is the process by which all your business activities are maintained.
While doing the managerial works of your business, you have to corroborate the different parts of it such as HRM, Accounts, Marketing, etc. If you fail to maintain those valuable sectors of your business at the same time then sooner or later you might just have to face difficulties while managing those departments.
More so, you will also need to understand the various type of business management there are as well as its basic functions. More importantly, you will have to apply all those necessary tasks around it to run a business successfully.
Types of Business Management
Before anything else, it is very essential to understand your business type properly. In order to do so, you would need to do some research before starting your business. Otherwise, you may just end up with a wrong business type resulting in a huge loss in the near future.
There are several types of management systems in a corporate business that include:
Accounts
HRM
Production
Marketing
Sales
Supply & Chain
Research & Development
Engineering
Project
Design
Service
IT
Fundamentals of Business Management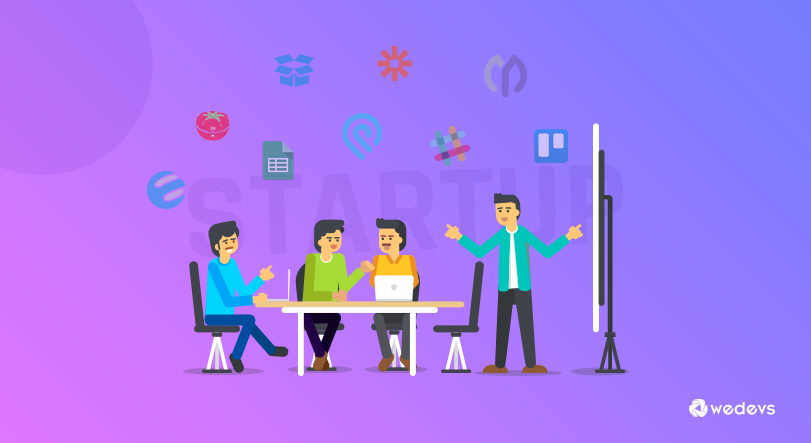 There are some basic concepts of a business management process that you need to understand before starting your business too. Besides that, you should also focus on the important fundamentals to manage your business activities. In this section, you'll get to learn some basic fundamentals of business management.
Accounts & Finance Management
Accounts & finance management is one of the vital components of any business. It is mainly because every commercial business deals with clients and other expenses related to it. Therefore you cannot start your business without having its finance department covered. Moreover, you are required to manage all your employee's and customers' accounts carefully.
Most importantly, this department of the business is also the root point where you're controlling all your business transactions, tax-related issues, etc. In the accounts department, the duty of an accountant is to simply focus on your business's entire financial functionalities.
Operations Management
Operation management refers to the leading administration of a business. Through this management system, you can easily look over other valuable departments such as HRM, production, marketing, etc.
This management mainly focuses on business planning, execution, and the final evaluation so that the company remains profitable.
More so, if the company's operation system doesn't work properly it will cause massive losses for the business.
Human Resource Management
Nowadays HR work is becoming more complex than it's been before. That's why most of the companies are trying to automate their HR department by using HRM software.
Human Resource Management System (HRMS) is a powerful software that can easily manage your human resource information. Most importantly, it helps to minimize work pressure, saves valuable hours, and also contributes to your business development.
In the below list, you'll see some basic functions of HRMS software.
Administration
Monitoring and management of employee benefits
Human resource planning
Recruitment management
Absence management
Reports and analysis
Reassignment of employees
Production Management
This management refers to an advanced system that the production department uses to automate product production. While doing so, they also pay attention to the order planning, supply chain, and other production-related activity in a factory.
Furthermore, this management guarantees the quality of the product and its material using modern technology. So if you want to digitize your company production department you should apply and implement the Production Management System.
Marketing Management
"Marketing management is the art and science of choosing target markets and getting, keeping, and growing customers through creating, delivering, and communicating superior customer value

(Kotler and Keller, 2008: 5)
This means that the marketing management system looks over the marketing plan, latest trends, market research, customers, and many other vital elements associated with marketing.
It also refers to new innovative marketing policies such as email marketing, content marketing, social media marketing to help grow the business. So in this modern and competitive business world, you must have a marketing management team to execute the modern marketing plan to help in your business and sales growth.
Strategy Management
Strategy management is to focus on your business strategies. In addition, this management applies to new innovative ideas and technology to develop your business.
They also take many business plans and try to execute them for running a successful business. Besides that, it takes risks and makes a plan to mitigates that risk if anything goes wrong later on.
Basic Functions of the Business Management System
In order to run a business, you need to understand all the related functions of the business. Usually, there are four functions of business such as Planning, Organizing, Leadership, and Controlling.
Let's learn a little more about those functions below:
Planning
Planning is the first major part of a business that people deal with before starting their business. And without a comprehensive plan for your business, nothing can be executed properly.
That's why smart entrepreneurs mostly focus on their business plans. With a precise plan, you can easily map the future of the business and set a realistic goal for it. Besides that, you can also get an idea about how you'll achieve success in your business.
In addition, you can also make strategies that you should apply to your business organization. So prepare an effective plan for your business for on-going business growth.
Organizing
After planning for your business, your next assignment is about how you can essentially organize it. In this regard, you have to coordinate all the necessary elements that your company needs.
Moreover, you need to manage your valuable staff or employee so that you can get a better result. You will also need to ensure your employee facilities as well as the company's working environment.
Leadership
Leadership is another essential function of a business. Here you are meant to guide your employee and also control all of your business-related activities giving a proper direction.
Therefore, in this case, you are required to take many important decisions regarding your business. So always focus on judging strong leadership skills and try to empower the people who are perfect for this role.
Controlling
Controlling is the ultimate function of the corporate management system. Right now you have the planning, organizing, and leadership for running your business. So now it's the right time to monitor and control those actions correctly.
While regulating your entire business activities you can easily use some modern tools & software. Besides that, you can also include your best employee to look after your company's entire functionalities.
Let's check out some of the aspects that a reliable tool can control or manage:
Comparison of existing performances with real standards
Analyze the problems and try to solve them
Take positive action
Some Reliable Tools to Smartly Manage Your Business Process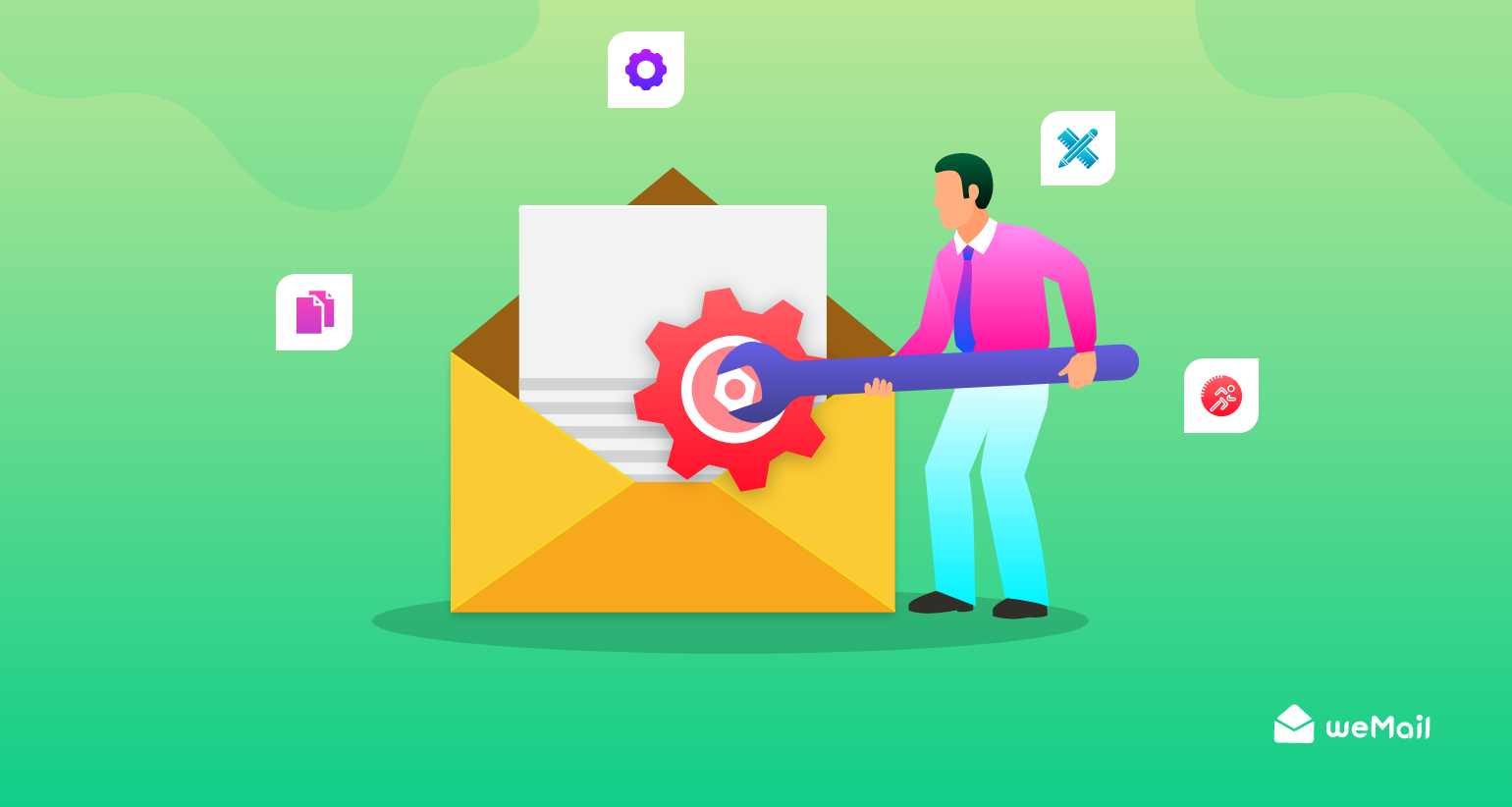 Today's business management system is all about smart tools. If you are smart while doing your business then you have more chances to have success. Here we'll share a couple of reliable tools that will allow you to manage your business smartly.
WP ERP
WP EPR is a powerful WordPress software that helps you to boost your complete business management process. With this innovative tool, you will be able to manage your HRM, CRM, Accounting, and Project Management absolutely hassle-free. Truly an awesome tool that would enable you to manage your business smartly.
Here the business management solution that comes with it:
weMail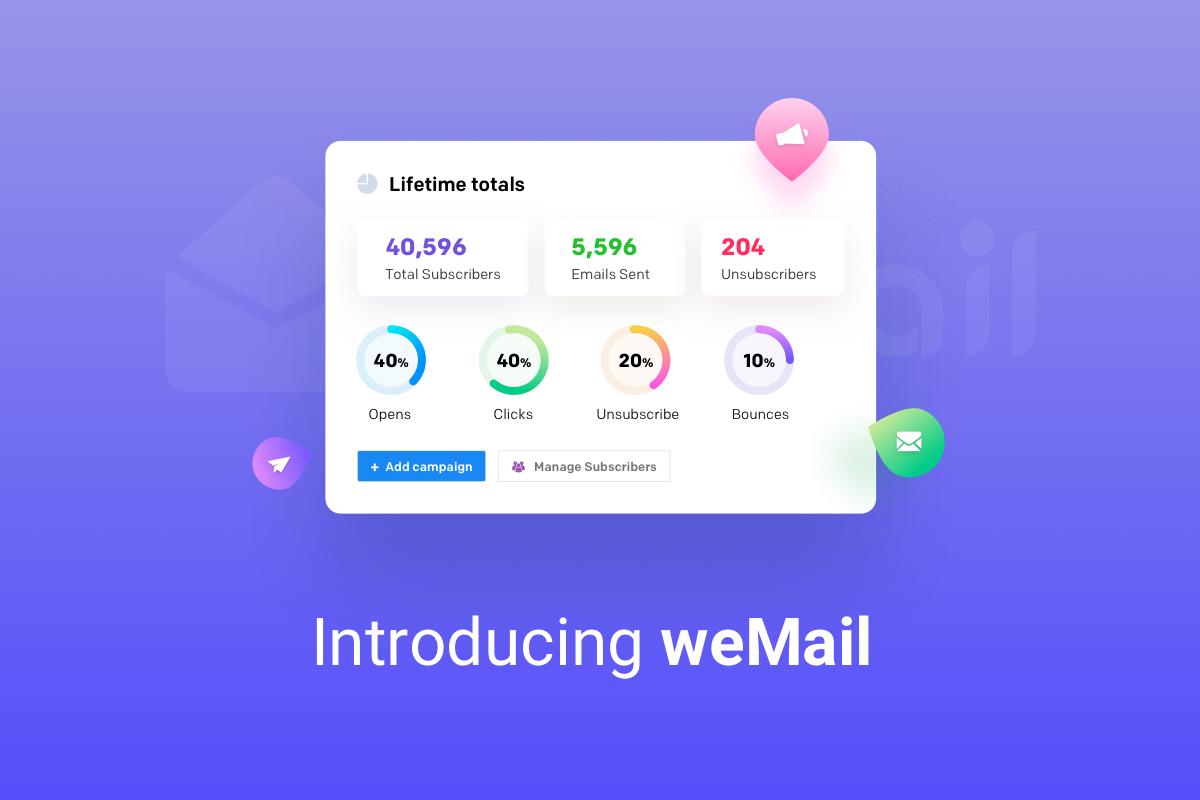 While WP ERP manages all of your business management departments, weMail on the other hand focuses on managing your complete email marketing campaigns. weMail is known to be an advanced email marketing tool that takes care of your absolute business email campaigns.
With this amazing yet cost-effective WordPress email marketing tool you can swiftly send thousands of business-related emails to your customers.
Conclusion
We have finally reached the end of our blog. We hope you have a clear idea of ​​the complete business management system now. In addition, we also tried to cover certain types of business management ideas to help you focus on its basic fundamentals and functions.
Moreover, nowadays you will find a number of powerful tools & software that will significantly enhance the capabilities of your entire business management system.
If you have any questions regarding any of our business management tools mentioned above then feel free you ask us in the comments below. Moreover, you can also let us know which software you'll prefer to use in order to manage your business efficiently.