Customers are one of the most important assets for any business. Achieving customer retention is not difficult, but it does require an understanding of where to focus efforts. This is where solid customer retention strategies can settle your focus on the whole retention process.
And from any business perspective, your first focus should be on keeping existing customers happy and satisfied.
As a business owner, you should ask yourself: How can I make my customers' experiences better? How can I keep them coming back? How can I make them feel special? You need to be constantly evaluating your products and services so that you can determine what needs to be changed.
The second most important thing to focus on is generating new customers. Without new customers, it's hard to meet your financial goals. The best way to generate new customers is by educating existing customers about the value you can provide.
But today's post will highlight the first and foremost focus of a business of retaining the customers utilizing some of the popular strategies that ensure customer loyalty. So, if you are looking for some tips on how to stop customers from churning, this article will be a great resource. We compiled a list of 10 actionable strategies that can be taken to help improve the customer retention rate of any business.
Importance of Retaining Loyal Repeating Customers
Retaining customers is important for any business. The cost of selling to a new customer is usually much higher than selling to an existing one. Most businesses underestimate the importance of customer retention and fail to apply customer retention strategies.
Most businesses talk about customer acquisition, but not customer retention. The reason is that it is easier to convince a new customer to become your customer than to keep an existing one. But more than customer acquisition the focus should be on customer retention and its strategies.
As a business, you should focus on retaining customers and not on acquiring new customers. People have a lot of choices when it comes to shopping. And unlike in the past, consumers have a lot of ways to reach out to businesses and communicate their complaints or suggestions. Moreover, your customers have a number of options when it comes to buying from your competitors.
It's not an easy time to run a business. But by putting in a little effort, you can turn a lot of your existing customers into your brand evangelists.
Creating repeat customers is one of the most important aspects of running a successful business. Without loyal, repeat customers you won't be able to survive long. Therefore the best practice to create repeat customers is through customer retention by applying the strategies it needs. And a business can only get repeat customers when they follow and apply effective customer retention strategies to win over their loyalty towards their company and business.
However, you can learn how customer support as a service works for WordPress plugin and theme businesses
Best Customer Retention Strategies that Improve Customer Loyalty
A business runs on profits. Unless a business is a non-profit organization, it is in business to make a profit, and this is true for any business, from a multinational company to a mom-and-pop shop. In order to make a profit, a business must have customers. To have customers, a business must have a product or service that is needed or wanted by its target market.
In order to have a profitable business, a business must have a repeat customer base. But how do businesses make repeat customers? The answer is simple: retain their customers. But how do you do that? That's the real question.
There are a number of ways to do this, but they all revolve around a few key ideas of customer retention strategies that can be employed to improve customer loyalty. Some of these include rewarding customers for purchases, making it easy for them to find what they want, and listening to their needs.
There are many ways to encourage customer loyalty and surely enough we would recommend at least one or two of these strategies to retain your valued customers.
01. Get your customers to talk about you
Make sure to get your customers to talk about you on social media and the internet. It could be as simple as offering them a discount for writing a review or giving them a coupon code to share with their friends. Emphasize on word of mouth marketing because it is still the best way to go.
Encourage customers to Share Your Content If you want people to talk about your company on social media, share their content. This can have a huge impact on your overall social reach. When customers realize that their voices are being heard and listened to, they feel more connected to your company. This can lead to a higher level of customer loyalty and brand advocacy.
Make sure to make them feel comfortable to write you a review. Try to find out if they know anyone who can promote your business. This will be of great help. Offer discounts for those who are willing to leave positive reviews about your business. You can also offer free products or products with extra value.
02. Offer a guarantee
According to the survey, customers believe that most brands offer guarantees to retain them. However, they are not satisfied with the guaranteed period of time. Also, customers don't think there is a guarantee offered by many brands for their products. Take advantage of social media promotion. Among the respondents, 37% use Facebook and Twitter at least once a week. The number of customers who share videos on YouTube is around 10%.
Offering them a guarantee, be it money back or for products is the only way they will come back to purchase your products again. You can rest assured that you can make money online with affiliate marketing. This is the fastest and easiest way for you to start and sustain an online business.
03. Ask for feedback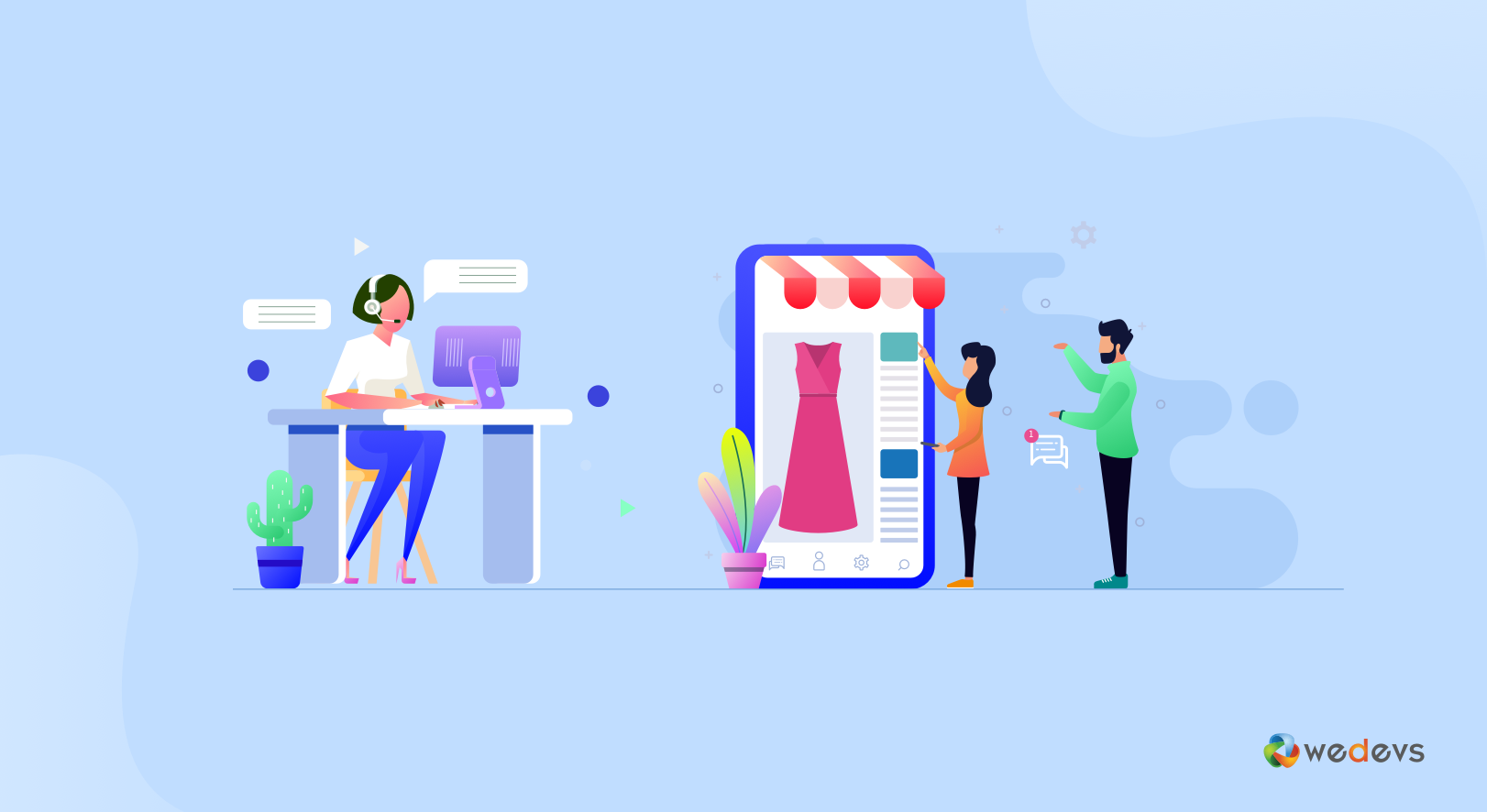 For any online business or startup feedback is an integral part, and it is crucial in order to validate your assumptions and make sure you are building something that people want. It's important for you to know how you can get the most feedback possible so that you can refine and improve the products or services.
But there are other ways to engage with your customers and ask for feedback to improve your business. You should know that feedback is the best way to figure out what works and what doesn't in your business model. Always work hard for your customers.
You probably believe that if you do a good job, your clients will never leave us. But sometimes clients move on for various reasons. That's why it's good to encourage your clients to provide feedback.
You can offer them surveys or ask for comments through social media. To be honest, some of the best compliments you'll receive won't be on your Facebook page but rather in email communications with past customers. Ask for feedback to retain your customers.
This feedback is valuable to you, your employees and can help you create a better customer experience and help you to work on the things your business lacks on.
04. Give gifts
The strategy of giving gifts is an old one. It has been used by companies for a long time to maintain and retain customers. But in the current world where customers are more demanding, such strategies need to be customized and personalized to make them work.
A successful customer retention strategy is one that identifies customers who are at risk of leaving, and then takes steps to either keep them or replace them with new customers.
An important aspect of retaining customers is giving gifts to them. There are many reasons why you should give gifts to the customers, such as it improves brand loyalty, it attracts new customers, and it makes the customer feel special.
The gift can be anything – a discount coupon, a free T-shirt, or anything else you want – but the important thing is that you make sure that this gift is unique and personal. You can also reward your current customers by giving them rewards for every purchase they make. This will make them feel good about their purchases because they are getting something back for themselves in return.
05. Provide value
Some of the best ways to provide value to your customers are to acknowledge their business, show gratitude, ask for feedback, send them freebies, help them solve problems, share useful tips, and congratulate them on various achievements. Use these tips to be sure to retain your valued customers.
In order to provide high-quality customer service that retains your customers, you need to focus on the top five areas of a customer's experience.
They should be presented in a logical order and should include an intro paragraph, statements about the customer's journey, a list of the areas of a customer's experience, descriptions for each area, tips for providing value to the customer, and a summary statement.
Some of the best ways to provide value to your customers are to acknowledge their business, show gratitude, ask for feedback, send them freebies, help them solve problems, share useful tips, and congratulate them on various achievements. Use these tips to be sure to retain your valued customers.
06. Offer premium service
Every company wants to retain its customers, but it's difficult to find the right balance between providing good service and not being too expensive. Offering premium services is an option for companies that want to separate themselves from their competitors.
In order to better retain customers, it is important to offer them premium service. This includes not only making sure that they are comfortable at all times, but also ensuring that their needs are met before they even realize they need something.
Companies want to make sure the customer is happy and likes where they are, so they will keep coming back. There are many reasons why people switch to a new company, including the difference in service quality.
How can companies retain customers? The answer is simple, offer better service! Some ways to offer better service include things like timely, personalized service, prioritizing customer needs, and always making contact.
07. Offer discounts
Without retaining customers, many establishments may face an uphill battle to survive. Many times, simply offer discounts on items can go a long way to win back the hearts of the old loyal customer base. So, therefore, offer discounts to retain the customers and to get them back.
But one must also remember that if a business provides a discount to their customer, they are giving away some of the profit margins. However, if the customer is more likely to buy from them in the future or refer others to them, then this strategy has been worth it.
So providing discounts to a customer is a commonly used strategy in order to get them back. This approach has been studied and tested in the past. It was found out that people are often willing to pay more for a product when they are offered a discount.
Companies must figure out how to offer discounts in order to stay afloat. Even though this may seem like the obvious answer, it is actually rather complicated. Companies need to create an influx of cash flow so they are able to stay afloat.
Customers must be able to take advantage of the savings so they also feel like they are getting something back for their money. Companies may need to sacrifice profits or other things that would otherwise be set aside for future endeavors.
08. Provide incentives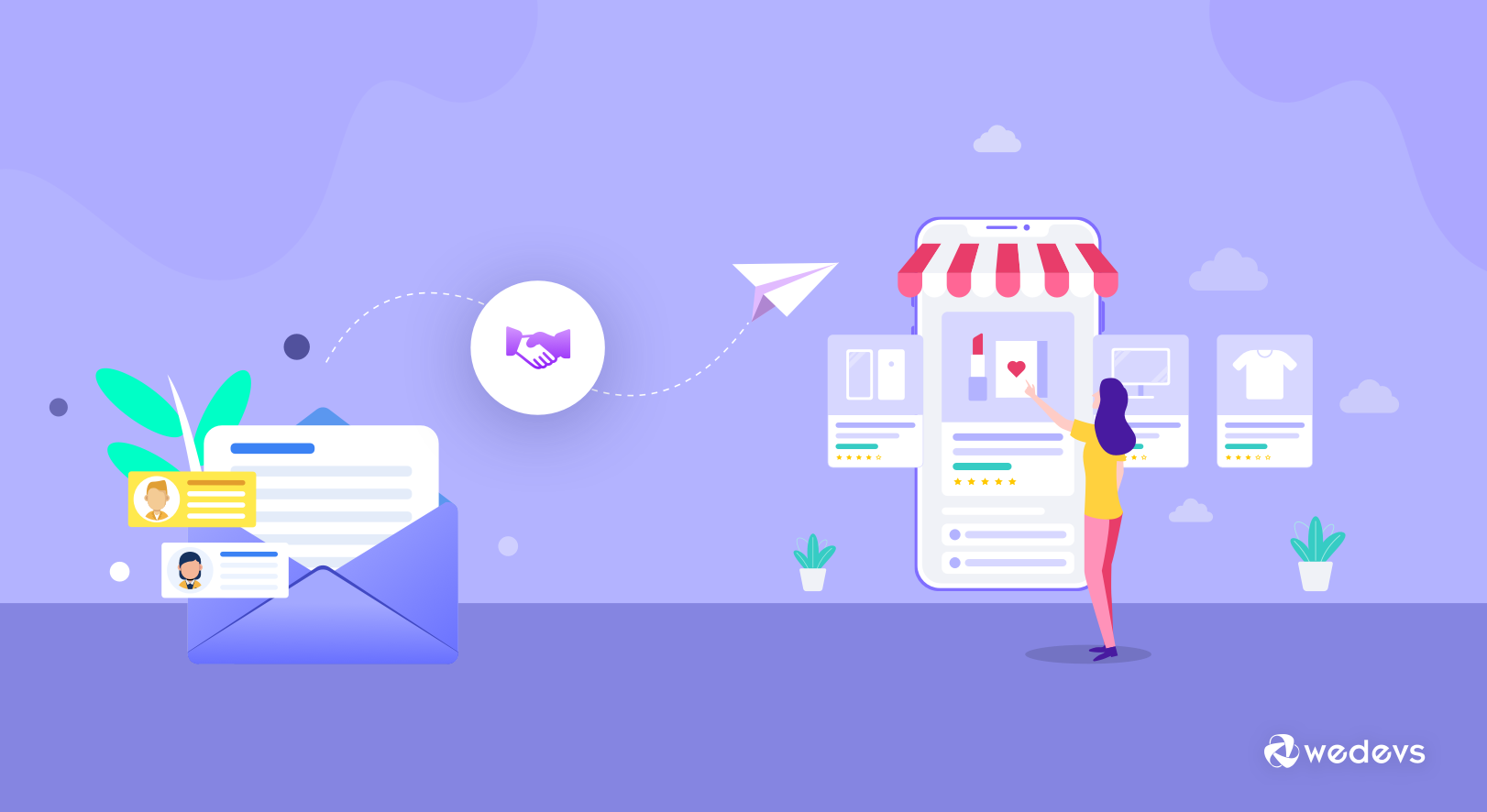 Many businesses and organizations look for ways to incentivize their customers to return and help increase their customer retention. In some cases, the company only offers an incentive to their customer if they make a purchase. In other cases, it offers an incentive as a reward for having been a customer for a certain period of time.
While customers will often choose to stay with a company because of the quality of service, what incentives can you offer them to stick around? The answer is not always straightforward. Smart sales reps know how to provide incentives to customers to retain them.
A more long-term customer is not only more likely to buy again, but also more likely to be comfortable with the company's procedures and policies.
When incentives are provided in the form of referral bonuses, limited-time promotions, or discount offers that expire after a certain period of time, customers will be more inclined to retain that company for future purchases or service use.
The innovation of the future is going to be about what companies will do to innovate around giving their customers not just more but better incentives.
09. Keep the customer informed
It has been found that it is important to be transparent with customers about the specific details of the company and what is in store for them. Customers value when they are well-informed and this is an effective way to keep them satisfied and retained long-term.
Have you wondered how to keep your customers well-informed so they will stay committed to your business?
Every business needs to pay attention to the needs of its customers. This is especially true for companies that have a long-term focus on maintaining relationships with their customers.
It may seem small, but the customer always appreciates an informative update letting them know how their purchase is going or what's happening with the company. Keeping customers well-informed is essential to keeping them around for the long term.
Therefore, always keep your customers informed of new and exciting developments in your products and services. Remember that the key to keeping them happy and anticipating your next move is to offer your customers easy ways to interact with you and give them the content they want and need.
One way of doing this is to build a social media strategy. It can feel risky to put yourself out there by adding a social media account for your business, but the benefits are worth it.
10. Ensure customer satisfaction
Being a responsible business firm that cares about customer satisfaction more than anything else, how can you make sure your customers are satisfied to keep them for the future? The first step you should take is to survey your customers to find out what they love about your business and what could be improved.
When surveying your customers, you should try to reach out to past customers to learn their experiences. This will help the public know what the best companies are, which will build customer trust.
Other ways of retaining your customers include sending newsletters to keep them updated on new products or services you are offering. You can give them free samples to earn their loyalty. You can also ask them for feedback.
The biggest way to make sure you retain your customers is to make sure they are satisfied with the service you provide, this means that they should experience value for money.
There are many ways to ensure customer satisfaction and retain them for the future. In order to maintain it, provide your customers with a level of service that meets their expectations. Spend time tailoring a customer experience that will have them coming back for more.
11. Enhance customer service
A common myth is that customer service is something you simply give to customers, regardless of whether or not they are retained for the future. However, the reality is that even the most successful of businesses will never be able to show up with stellar customer service unless they know their employees are carrying it out to provide customers with an exceptional experience.
A customer can easily be satisfied with one or two bad interactions with an employee, but if every experience is awful that customer is very likely to leave for good.
Now with competition at an all-time high, customer service is more important than ever. Consumers are looking for a personal experience that makes them feel valued and treated well. They want personalized care and to feel that they're the only customer your company cares about.
In today's day and age, it can be hard to give customer service when people expect personalized, one-on-one attention from every brand they visit.
Retaining customer-enhancing customer service is a process that can be achieved through a variety of methods. Customer service is a touchpoint where employees and the company come together to build loyalty with a customer. If a customer feels they are receiving exceptional service, they are likely to become a repeat customer.
Though this is a good start, companies need to do more to retain customers for the future. One way to make sure a customer is happy is by offering additional services after the transaction.
Bonus: Customer Retention Mistake That You Should Avoid
It's always wise to avoid customer retention mistakes, but the act of retaining customers is vital for any business. With the introduction of new products, competitors' growth, and economic factors, it has never been more challenging to maintain your customer base. So what are some customer retention mistakes that you should avoid? Let's find out:
Allowing a customer to feel like a "customer number" instead of a person
Offering bad service
Waiting too long to answer a customer's request
Failing to deliver a promised service
Unprofessional treatment
Not treating a customer the way you would want to be treated
Not serving the customer correctly
Confusing a customer
Confusing a customer twice
Treating a customer's complaint or complaint mechanism in a hostile manner
Make Best Use of the Customer Retention Strategies to Improve Customer Experience and Business Growth
From the above customer retention strategies, one thing is crystal clear by now that the best way to engage with your customers and to retain them is by providing them with the best experience possible. Offer them something exclusive and only available to your loyal customers. Create a customer loyalty program and reach out to them with special promotions and offers.
More essentially, customer retention is a major consideration for many industries because it's necessary to retain customers in order to keep a business going. However, this can be difficult, and some businesses make the mistake of focusing on new customers instead of keeping their current ones. If you own a business, it's important to be aware of what customer retention mistakes you may be making as well.
Sadly enough, many small businesses don't spend the money on customer retention because they believe it's too expensive. And while re-engaging your customers can be an uphill battle, it's worth the time and effort to invest in them so you can ensure a better customer experience and enjoy sustained growth.
Talking about business growth and customer retention, there are essential CRM solutions of WP ERP, that ensure precise customer management, which in return helps in implementing a proper customer retention process and applying the strategies to a good effect.