Managing projects well is more than just about documenting tasks, timing requirements, and making status updates for stakeholders. A project management lifecycle is an organized system of processes, phases, and controls. More essentially this guides the effective and efficient delivery of a product or service. Project management life cycles can be used for any sized project. Not to mention that its subsequent phases can be arranged according to the project's needs and scope.
Before you can get to the task of penning down a project, you need to get the project conceived, planned, and then executed. This is the project cycle that you need to follow. You can get started right away, but you need to plan things out first. If you don't, then you are going to be in some hot water. If you want to get the most out of the project, follow this project management lifecycle phase shared in this post today. But before that let's find out:
Why is the Project Management Lifecycle Important?
The project cycle provides the foundation for the entire project management process. As such, each project stage should be performed according to a strict sequence and time frame to ensure maximum benefit and minimal disruption to the project.
The Project Management Lifecycle, or PM lifecycle, is a set of steps that are part of every project. The lifecycle follows the plan, do, check, act (PDCA) model. A PM lifecycle is important because it ensures that the project stays on track. Not to mention that the team follows the right steps to get the project done. The PM lifecycle is also important because it is the way that project managers identify which steps need more attention and which steps are working well.
Each phase within the project cycle includes activities that need to be performed. These activities are then completed or ended by formally handing off the responsibilities of that phase to the next phase in the project. In addition, the team members from one phase will be transitioning into roles that are relevant to the next phase.
Moreover, project management is the lifeline of every business. Everything that you do goes through a project. If you are successful, then it's only because of the way you have managed your projects. The project cycle is what helps you to execute your project perfectly. If you are doing your project well, then it means that your customer is happy. If your customer is happy, then it means that you are making money.
Also Read: Project Management Framework and Methodologies
What are the 5 Essential Phases of the Project Management Lifecycle?
A project life cycle should be designed with consideration for how to best meet the needs of the project stakeholders. But of course, that is by performing the following activities: defining the scope, getting approval, assembling the team, defining the desired outcome, detailing how you will measure success, and establishing the project management life cycle process.
The project management life cycle describes the high-level process of delivering a project. This includes the steps you take to make things happen. The five phases of the project management lifecycle are:
Initiation Phase
Planning Phase
Execution Phase
Monitoring and Controlling Phase
Closing Phase
Now let's find out in brief details about what happens in each of the different phases of the project management lifecycle.
01. Project Lifecycle Initiation Phase
The project Lifecycle Initiation Phase defines what needs to be done in a project. These initial tasks are typically the procurement of information technology, planning, conducting a feasibility study, and creating budgets. The Project Initiation Phase can be briefly defined as the activity involved informally establishing a project. This includes the development of the Statement of Work, project charter, or statement of objectives, through the final signing of the project contract." A project in the initiation phase is classified as a project with no effort applied to executing the project plan.
These tasks are usually highly project-specific and therefore there is not a lot of overlap with other projects. As mentioned the Project Initiation Phase also defines what needs to be done in a project.
A new project must be initiated by a procedure or project start procedure. This is done to describe the following: What does the project do? What are the goals of the project? Who are the stakeholders in the project? What are the deliverables of the project? The result of the initiation phase is the project Charter.
02. Project Lifecycle Planning Phase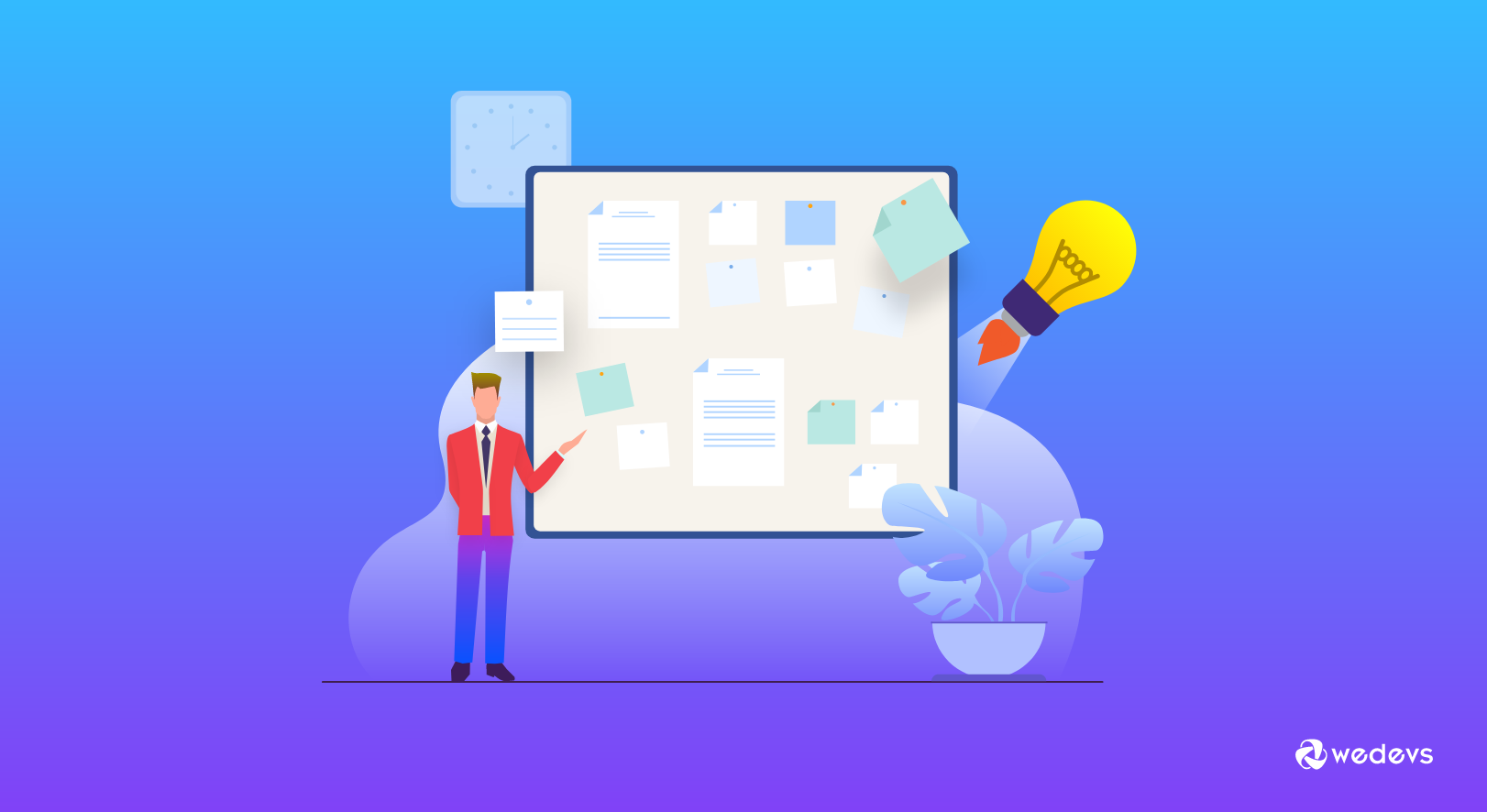 In the planning phase, the project team develops a project plan that details the work to be performed. The project Planning Phase is also divided into two substages. The first stage is the overall planning and input preparation for this stage. The second stage consists of detailed planning and execution of this stage.
Moreover, it involves the planning of a project from start to end. Planning includes identifying the project objectives, key deliverables, schedule, budget, resources needed to complete the project, quality level of services being delivered, activities to be performed during each phase of the project, etc. This information is gathered and analyzed by the Project Manager (PM) to determine whether the project will be successful or not.
More essentially it is the planning of the activities and the tasks involved in achieving the goals and objectives of the project. The Life Cycle phases are outlined as follows: Project Initiation Phase – This involves the initiation of a project. The primary focus here is to obtain funding for the project and develop a formal business case that will be presented to senior management for approval.
03. Project Lifecycle Execution Phase
In the execution phase, the project team follows the plan by performing the activities assigned in the plan. It involves performing all the tasks required to complete the project. During this phase, you track the project's progress, manage changes, and complete all the tasks required to achieve project closure. This includes quality checks of deliverables, acceptance tests, and process approvals. You also collect lessons learned for future projects, arrange project close-out, and handoff products or services to users or customers. Project management tools help you keep track of the time, tasks, and budget spent on your project.
Moreover, in this phase, the project manager must ensure that all tasks are completed within the agreed-upon schedule. Project managers monitor task status and project performance and make adjustments to maintain project timelines and budgets. The project management plan plays a key role in the execution phase. It provides the foundation for many of the project management processes. Also, it can be used as a reference tool to aid with project management and communications.
04. Project Lifecycle Monitoring and Controlling Phase
One of the most difficult parts of project management is monitoring and keeping track of its progress & performance. In parallel with the project execution, you report performance and monitor and control the project as a project manager. That means monitoring the project life to ensure the project is going according to plan, and if it isn't, controlling it by working out solutions to get it back on track.
Sometimes monitoring and controlling are performed simultaneously with execution because it occurs at the same time. As teams execute their project plan, they must constantly monitor their own progress to make sure that the product continues along in line with what was promised. This is done to make sure that there are no scope changes to the original plan which would affect the project's delivery date or could even change what all needs to be delivered.
To guarantee delivery of what was promised, teams must monitor tasks within certain parameters. For example, calculating key performance indicators or setting budgetary limitations to tracking variations from allotted cost and time this constant vigilance helps keep projects moving smoothly.
The project lifecycle monitoring and controlling phase is entitled to complete the following tasks for project monitoring and controlling. Therefore, the project manager must complete the project:
Plan and schedule report
Work evaluation report
Cost management and controlling report
Risk management report
Quality management report
Environmental management report
Risk exposure report
Bonus:
Project Management Steps
Moreover, before you monitor and control a project, you may follow these key project management steps listed below:
➤ Quality Assurance: Rebalancing metrics to make sure every deliverable meets the company's own criteria for quality.
➤ Time and Cost management: First of all planning for your work is always important. Along with that keeping, an eye on costs and time is key to managing your work schedule. Reviewing the timesheet and expense sheet regularly will keep you aware of the budget, timeline, and task allotments.
➤ Managing The Risk: Managing to mitigate the risk and issues by closely monitoring and controlling them.
➤ Management of Acceptance: Incorporate user experience feedback into ongoing project evaluations. Conduct research to establish the behaviors and motivations of your target audience. Also, develop a testing system, ensuring that all deliverables exhibit relevant strategies for satisfactory client experience
➤ Managing the Change – In case your project needs to change to meet your client's needs, it's important to be able to communicate effectively to make the necessary changes to create a design that both of you are satisfied with.
Problems associated with project management are that they are time-consuming, cost-consuming, and most importantly, very difficult to control. But with the right approach and execution plan, one can easily monitor and control the project progress and successfully manage the overall development process.
05. Project Lifecycle Closing Phase
In the closing phase, the project manager will do a final "clean-up" to ensure that all deliverables have been completed and all obligations have been fulfilled. This phase also includes the work of the project manager in briefing senior management on the outcome of the project submitting any final financial reports, and writing the final project report. This is a significant milestone for any project. At this point, the project manager may feel a sense of relief that the project has been completed successfully.
It is also a time when the project manager may start to wonder if the benefits of the project have been realized. After the project has been completed, some projects are evaluated by external parties for their results. The benefits and risks of the project must be re-evaluated to see whether or not the project has been a success. It is often beneficial to involve the people responsible for the project and develop a follow-up plan for how this particular project can be expanded to further benefit the company.
Note: Project management may be hard, but breaking into phases can help ease the burden and take some of the pressure off. Splitting a project into these distinct segments is like taking a look at all of your learning outcomes as if they were individual things to focus on. This will make it easier for you to manage projects with more frequency and productivity as well as reducing any unnecessary stress as you tend to each aspect equally as before but in parts this time around.
Also Read: Popular Work Breakdown Structure Templates of Project Management
Project Management Processes To Have For Project Success
Project management is a key element for any project to be successful. If the correct processes are maintained during the course of a project, then it will be a smoother process and a higher likelihood of a successful end result. What processes should be followed to maintain a project from the point of initiation until completion? Let's find out.
➡️ Task Management
The process involves thorough planning. The best way to accomplish this is by constructing a work breakdown structure that will provide a detailed task list for your project. By understanding task dependencies and assigning them in order, you can ensure the most productive process.
➡️ Scope Management
The scope is the specific detail of the job at hand, which is defined by a work breakdown structure during the planning phase. Scope management consists of outlining what will be done, and what won't be done. This is the base for task management, budgeting, and scheduling.
➡️ Resource Management
Once the project scope is defined, the resources that will be needed for each activity can be determined. As the project progresses, the use of resources must be controlled. This includes taking care of employees' morale by keeping them up-to-date on progress periodically to keep everyone from burning out from being stuck in a line of work for too long where there's not much to show for it.
➡️ Time and Schedule Management
Scheduling the progression of a project, be it for one week or five, can be broken down into 3 sub-processes: estimating, scheduling, and controlling. Estimate the time required for each activity you've been given as well as those milestones and deliverables. Plan out your schedule based on those estimations. Once the execution phase begins, monitor key indicators such as completion % against your project schedule regularly.
➡️ Risk Management
To manage risk effectively, one must first identify the potential risks that might cause a project to go off-track. This is normally completed either before starting the project, during the planning phase of a large-scale event where many variables from multiple team members will come into play. However, it can still be beneficial to complete a risk assessment even if a project is relatively small or consists of a small team so as not to let uncalculated risks build up and destroy momentum.
➡️ Quality Assurance Management
As the initiation phase begins, the project stakeholders express their quality requirements for the project deliverables. These requests are then communicated to the project managers, who analyze the feedback and create a quality policy that defines the quality control procedures that will guarantee quality assurance.
➡️ Cost Management
As we adopt these best practices for each stage of the project management life cycle, calculate the costs, establish budgets, and monitor costs for your project. While doing any task, think first about the cost associated with the task. Create a budget to cover those expenses. Once the execution phase begins, watch the progress of the project as it progresses.
➡️ Problem Management
Every project comes with its fair share of risks, and some are bound to go wrong. The problem management process is how the project tackles any issues that may arise on project. It's important to work out what this process is going to look like because something is bound to go wrong. The process will cover who needs to be notified, how to make decisions about what to do next, and who has the authority to take action.
➡️ Stakeholder Management
The stakeholders are the heart and soul of a project and they are the one that keeps a project alive. So, therefore, understanding the needs of the stakeholders and communicating with them throughout the project life cycle can make a project successful.
➡️ Change Management
For those working on projects, change is always a constant. At some point, there will be a change. some more substantial than others. This is not a cause for alarm, but a call to action. There may be a change to a specific objective, a change in the business strategy, or a change to a form. Therefore it's important to have a change management plan in place to minimize the potential for chaos.
➡️ Procurement Management
As an entrepreneur of your own business, one will often have to deal with working on projects and dealing with vendors. It's important that products or services you'll be paying for come from reputable sources that will provide the quality and quantity of ways needed thoroughly and diligently.
➡️ Communication Management
You might be wondering how is communication a project management process. But honestly, it is. Take time to analyze the needs of each person and prioritize who needs to be told what and how they will be informed.
Also Read: Best Project Management Books To Improve Your Skills
Simplify Your Project Management Lifecycle Process With the Right Tool
By now we already know that utilizing the project management lifecycle phases is an important part of project success. And we all know the reasons why managers should use the project management lifecycle phases to ensure project success. In conclusion, it can be said that the project life cycle is a process that can be used to guide and direct the planning, implementation, and ongoing management of a project. Moreover, the project life cycle provides a structure to understand and manage the project and plan its progress.
But to make sure you maintain the project management process efficiently, the right tools should be used to help you out. A project management lifecycle is a set of actions that are needed to complete the project and a comprehensive project management tool like WP Project Manager can surely help your cause in this regard.
Are you currently using a project management tool that can simplify your project management lifecycle process? If so then share your experience with us in the comments below. If not, then you want to give WP Project Manager a shot. Bet you'll save both time and effort by using this tool.