Whether it is WordPress, Joomla or Drupal, when it comes to Content Management System (CMS), you shouldn't take any chance and make the blunder of choosing the wrong one for your business. You might realize it right away but this can prove to be critical in terms of the development and progress of your business in the future.
CMSs are used in order to maintain your everyday workflow within your website. And if you fail to understand which one should you instill for your website, then you might as well be prepared for the backlash that's coming your way sooner or later.
WordPress, Joomla, and Drupal are considered as some of the most widely used Content Management Systems (CMS). And what's really great about these is that they're all open source platforms. But how exactly do you choose which one to use for your business? Well, in this post, we present to you the full and final comparison, differences, benefits, drawbacks, and more between these three prominent and free CMS.
We are confident, by the time you finish the post, you will be all enlightened & would be able to make an informed decision regarding selecting the right CMS for your website.
WordPress vs Joomla vs Drupal: The Overview
As we all know, WordPress, Joomla, and Drupal are three of the most popular content management systems (CMS) used to manage web content. But what's nicer to know is that they provide software to create and manage a database of content that can be edited from a web browser.
Moreover, CMS like WordPress, Joomla, and Drupal, are used by hundreds of thousands of people and businesses around the world. The CMS platforms like these nowadays make it much easier to manage and organize content on websites and blogs. Many users of these systems find that they're more efficient than web publishing tools that have larger learning curves.
WordPress Overview
The first version of WordPress was released in 2003, and it has since been used by millions of people to publish over 75 million websites. WordPress is now the most popular CMS in use on the internet with more than 65% market share.
WordPress is an open-source content management system (CMS) that allows publishing websites and blogs from a single interface. It is also customizable and extensible with a visual interface that's intuitive and user-friendly. It's a flexible and powerful tool that can be used for many different purposes, making it a great choice for any website.
Moreover, WordPress can be used for different types of websites: business, personal, magazine, newspaper, etc. It can be installed on your own web hosting service or in a hosting company's data center.
Joomla Overview
The CMS was built on the Model-View-Controller (MVC) design pattern which separates presentation (the view), content (the model), and data handling/storage (the controller). The MVC pattern also ensures that there are no conflicts between what the user sees on their screen and what is stored in their database.
Joomla is one of the most popular open-source content management systems in the world. It is a free and easy-to-use CMS that has been around for over ten years. Joomla's popularity stems from its flexibility, ease of use, and user-friendliness.
Drupal Overview
Drupal was created in the early 2000s by Dries Buytaert as a website where he could share his skills as a computer programmer with other people who wanted help building their websites.
Just like WordPress and Joomla, it is a content management system that is free, open-source, and allows you to build & manage websites of all shapes and sizes. From simple blogs to complex e-commerce sites, Drupal is an extremely flexible tool that can be used for virtually any purpose. It has been downloaded over 1 million times and is currently in use by more than 1 million websites.
WordPress vs Joomla vs Drupal: Pros and Cons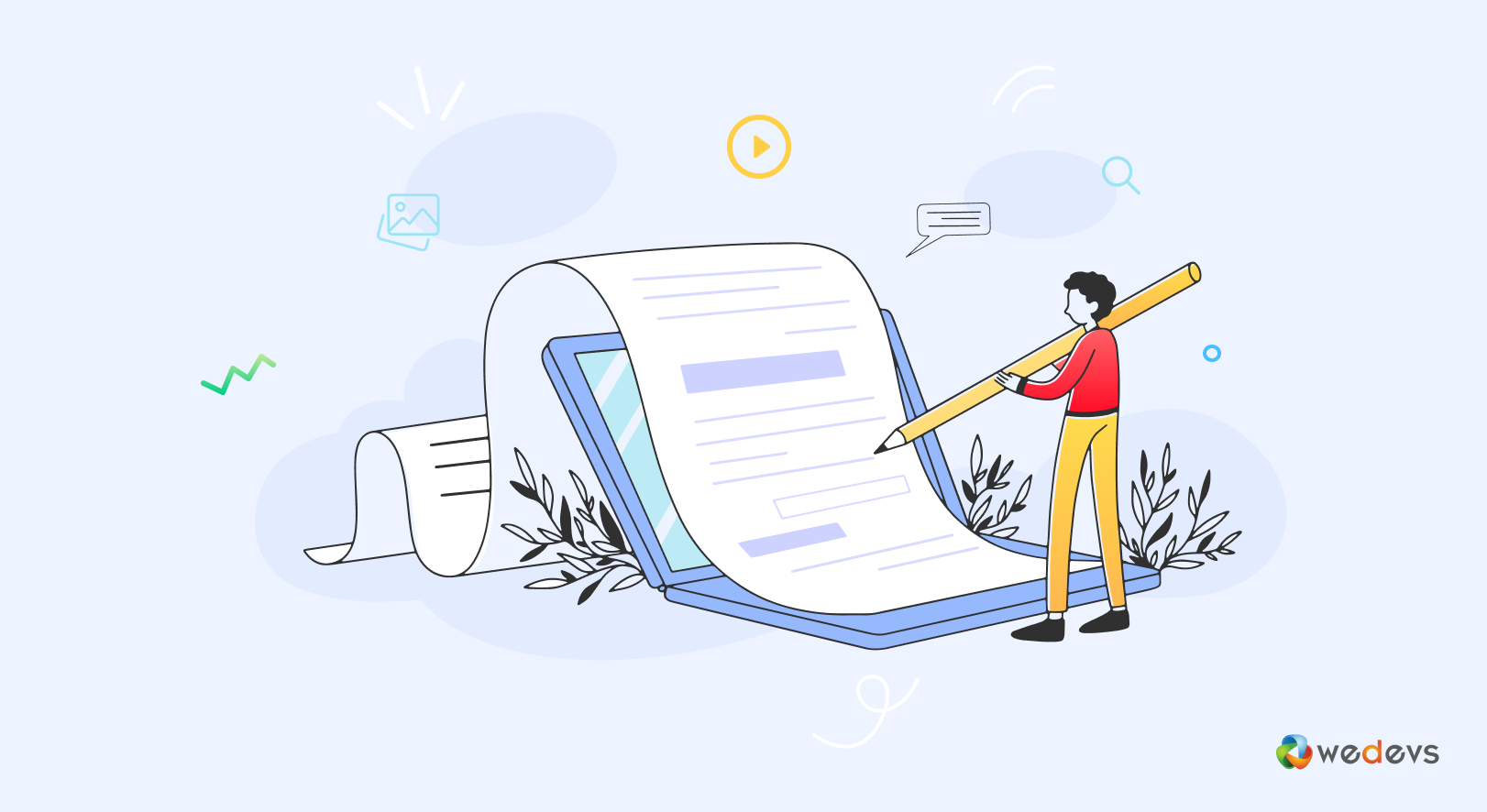 WORDPRESS
| Pros | Cons |
| --- | --- |
| A cost-effective and inexpensive CMS platform | Slow page speed and performance issues |
| User & Mobile friendly | Advanced customization require developer support |
| A wide range of free plugins and themes is available | Comparatively more vulnerable to potential hacking |
| Large and strong community | Some premium themes & plugins can be expensive |
| Well-responsive & SEO ready | Compatibility issues when updating & installing plugins |
| Ideal for any type of e-commerce site | The website can go down without notice |
| Increased security with regular updates | |
JOOMLA
| Pros | Cons |
| --- | --- |
| Good for beginner level users | More complex than WordPress |
| Great for SEO | Backward in terms of compatibility |
| Excellent for e-commerce site | Limited free extension compare to WordPress & Drupal |
| Easy to set up and get started with | Less availability of free templates |
| Has many beautiful premium templates | Less reputed compared to WordPress & Drupal |
DRUPAL
| Pros | Cons |
| --- | --- |
| Enables anyone to create a large and complex website | Little complex compare to other popular CMS |
| Highly secured and responsive platform | Require developer assistance |
| Backed up by a dedicated community of experts | No backward compatibility |
| Easily scalable and multilingual | Faces occasional speed and performance issues |
| Free and open code platform for all | Un-friendly module compatibility |
The Three Popular CMS Compared Head to Head In Terms of Their Key Attributes
Market Stand and Share
WordPress: As we know it is the world's most popular CMS with a market share of 65.2% of all the websites. This is 43.2% of all websites as per w3techs. The other two concerned CMS doesn't even come close to WordPress. The market share of WordPress already reflects its popularity and demand among users around the world.
Joomla: Even though this renowned PHP and MySQL based CMS is nowhere close to the popularity of WordPress, it has its own set of loyal users. At the time of researching for this comparison post, Joomla had a market share of 2.5% out of all CMS, which is 1.7% of all websites.
Drupal: Written mainly with PHP, this CMS is used in fewer sites but with higher traffic. This is comparable with Joomla in terms of CMS being used in less number of sites. Currently holds the market share of 2% which is roughly 1.3% of all websites.
Ease of Use and Customization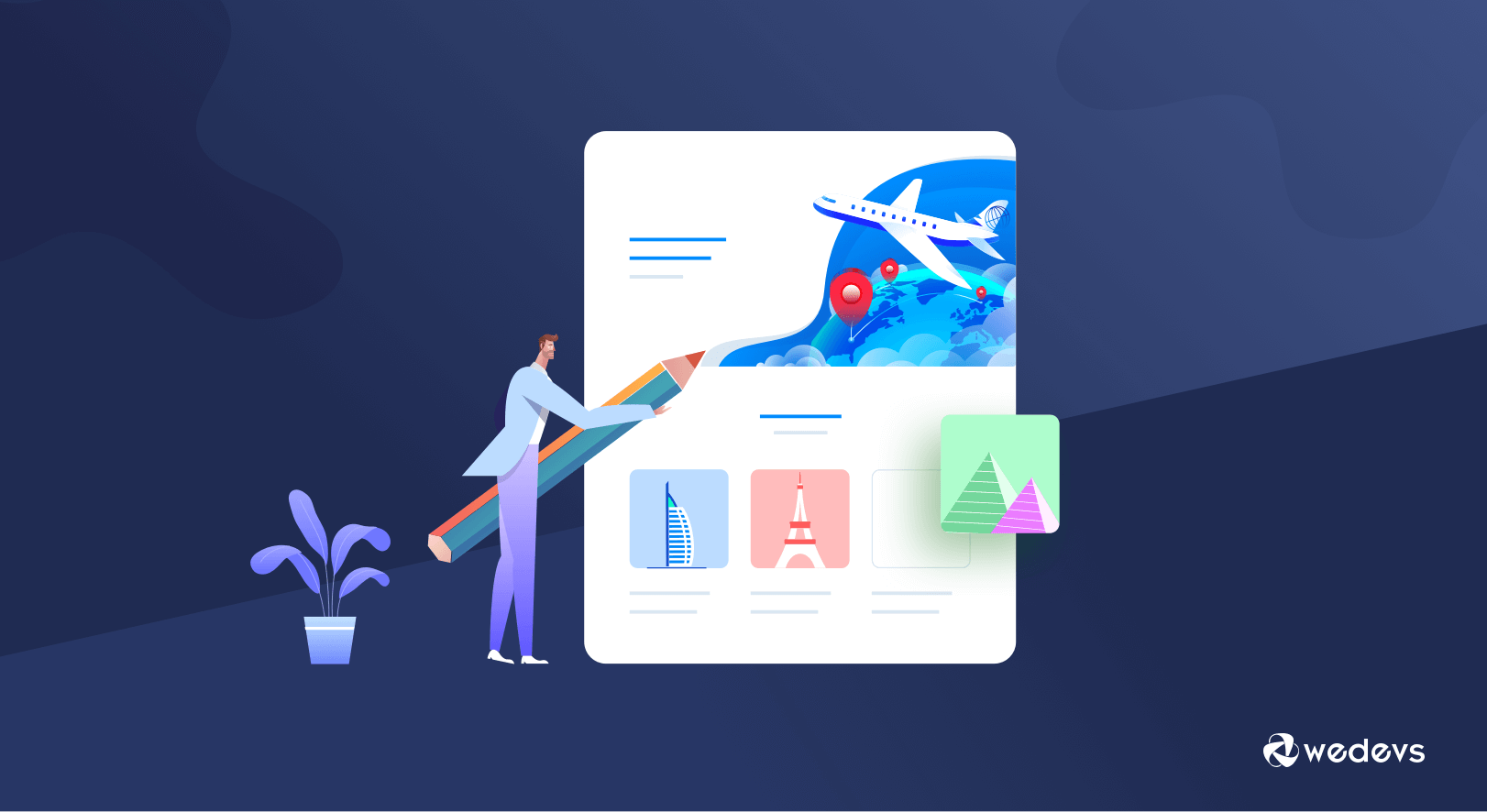 WordPress: Its five-minute install process is the main USP that cater among beginner level users. Most hosting providers also offer instant one-click installion process for WordPress, making it simple to start a blog or website within minutes. WordPress is way better than Joomla or Drupal in terms of the user experience and customizaton after a new installation. When you log in, you'll see an uncluttered user interface and various options to get started with.
Joomla: Installing Joomla on your web server might not seem as quick as installing WordPress and this is due to the fact that Joomla requires manual configuration. However, many hosting providers offer one-click install kits for Joomla and all you need to do is follow the instructions from the package. For customization, it offers a lot of quality extensions, though notably less than those available via WordPress. However, you can still find extensions to make your site function as needed. For example, they offer printable gift cards, analytics services and form builders that help organize data collection.
Drupal: Just like WordPress, its installation process is not complicated either. You simply need to download the package and upload its files then to run the procedure from within your browser. Drupal modules are developer-centric and can be employed to extend the API, add or remove tokens for developers, set up additional user management options and so on.
Security
WordPress: The security system of WordPress is relatively strong. But the problem with it is that it's open-source, which means there are many vulnerabilities that can be exploited by hackers. There have been a number of documented cases where hackers have used vulnerabilities to gain access to a database and then delete the data it contained.
Joomla: Its security system is very strong. The codebase has been thoroughly tested for vulnerabilities as well as threats to ensure that they are not present in the CMS. In addition to that, Joomla also provides extensive documentation on how to maintain its security systems, which can be found on its website.
Drupal: It is indeed a great system for managing data, but it does not have the best security features. The system makes its usability and functionality the priority, but it has had several vulnerabilities in the past, which have led to some major security problems. The most recent of these was called Drupalgeddon2, where a vulnerability was discovered that allowed hackers to take over any website running Drupal 7 or 8 by simply entering a single line of code into an input field on the site. This vulnerability caused major problems for many large companies who scrambled to keep up with the security breach.
Themes And Plugins
WordPress: It comes with a huge library of plugins and themes, way more than Drupal and Joomla have. As of today, there are over 59K plugins and over 9K free WordPress themes. Most WordPress sites use plugins that have a really simplified UI for the user to control. Therefore, you can surely expect that there's a plugin to satisfy your every need and customization. Moreover, you can rest assured that there are plenty of WordPress add-ons that will suit your need if you know where to look.
Joomla: The selection of Joomla plugins, themes, extensions, and styles is much smaller in comparison to WordPress. Additionally, it can be rather difficult to find the perfect template or the perfect style because they are so few of them. Even though the quantity of these extensions might not be as high as WordPress, the quality certainly is. There are great extensions, plugins, themes for doing just about anything from creating an eCommerce store to managing email. They can make all the difference in the world when it comes to putting together a unique and beautiful website even for eCommerce sites to emails and more.
Drupal: The same goes for Drupal users when it comes to finding, plugins, modules, and themes for their site. Instead of searching for the one your site needs, then having to hunt down the module's or theme's zip file URL so you can install it on your site, at least with DotEmpower there is a better option available. Even though there are a lot of modules, add-ons to do just about anything and new ones are added often. But when you still compare it with WordPress, they still lag far behind.
Community and Customer Support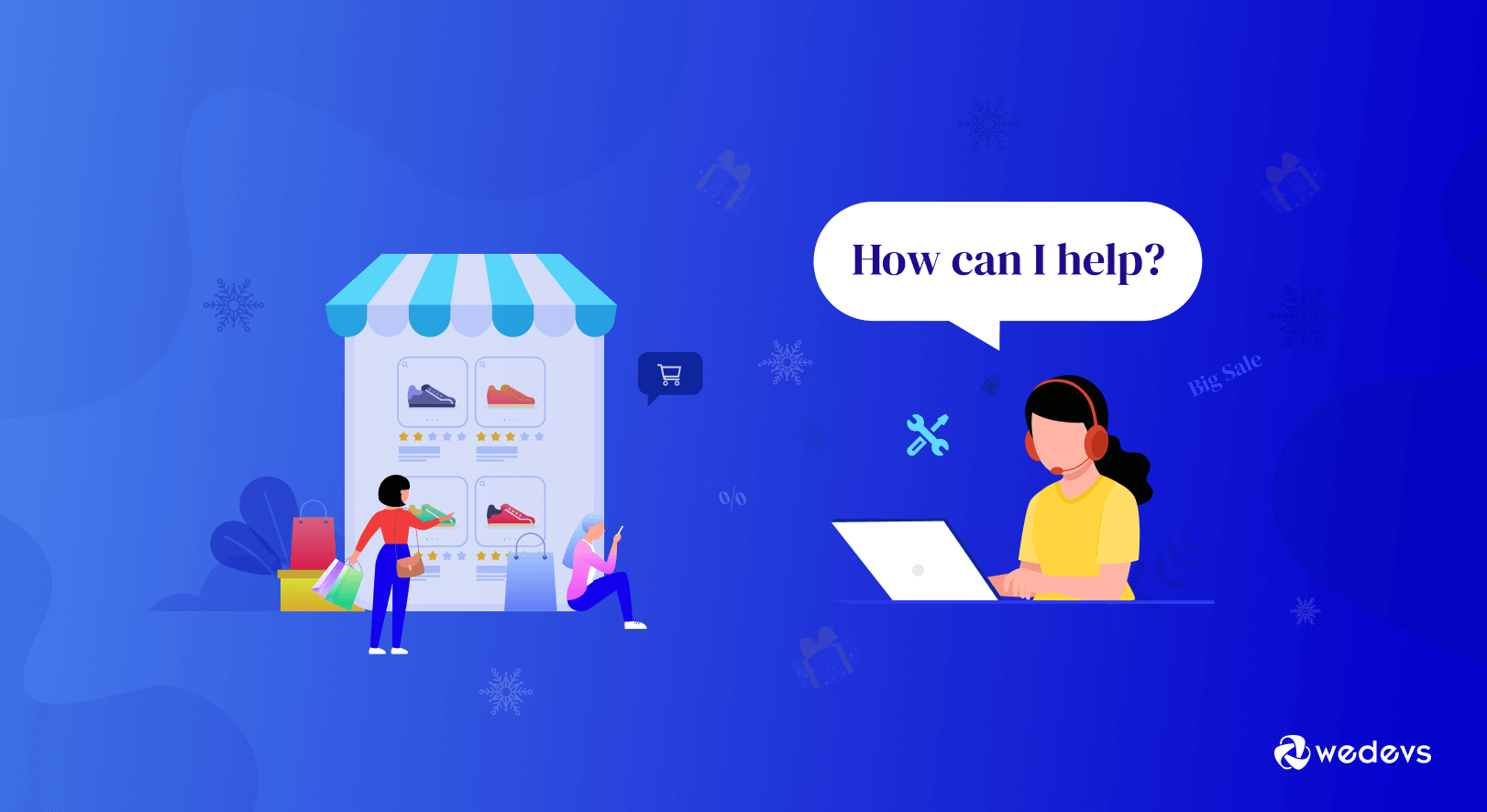 WordPress: You can find support for WordPress on official forums, docs, handbooks, and online communities. It has a fantastic and cooperative community of users. In the WordPress Community everyone is able to share their knowledge, find answers to their questions, and connect with others who share their interests. Its powerful community also provides a place for people who have never used WordPress before to ask questions about how to get started with it. Moreover, it has a customer support team that works hard to provide an excellent experience for users of all levels, including beginners just getting started with WordPress and seasoned users who have been using it for years.
Joomla: In terms of having a large and helpful community, Joomla is much like WordPress. There is detailed documentation on the Joomla in the form of comprehensive guides that are extremely useful for beginners to get them up to speed on how this particular CMS works. People engaging with this community can also connect with one another through forums, newsletters, etc. It's a lot easier to find affordable support for WordPress than it is for Joomla. For example, hiring a developer or specialist to work on your project or help you with issues can be relatively costly since they are quite pricey. However, when it comes to Joomla developers with the right experience and know-how, there are some distinct benefits including cost-effectiveness, scalability, and expertise.
Drupal: It is an exciting platform, with great documentation and extensive community support to get you going. The support community is very active, with lots of chat channels and mailing lists. Drupal itself takes the initiative to connect users with developers and startups offering professional services. You can find them on the Drupal marketplace. That being said, if you're running a budget-limited project you'll be less facinated to know that just like Joomla, Drupal developers are expensive than their counterparts.
Costs and Pricing
When it comes to the cost and pricing of these prominent CMS, one must remember that all these three platforms are free & open-source and it is the themes, plugins, or some extended features that you use as add-ons that cost you and make up the overall expenses. In terms of domain or hosting all these CMS costs its users in the same range. So for a lower budget personal website without any paid tools or additional extensions, it could cost you roughly $10-12 (Domain) + $40 (Hosting) =~$40-42. But in case the users want to extend features or boost functionalities, it could cost in the range below:
WordPress: $0-$300 for plugins and $0-$250 for themes
Joomla: $0-$100 for available plugins and $0-$200 for themes
Drupal: $0-$100 for plugins and $0-$90 for themes
WordPress, Joomla or Drupal: Which CMS Would Be Better for Your Next Website?
To be honest, recommending a CMS platform is an impossible task. Each people's needs and requirements are different, therefore their preferences may also be different. With that said, in this article, we have tried to highlight the main features, benefits, differences of each of the three worlds' best CMS platforms to help you figure out which one is the most suitable for your project.
WordPress like we mentioned before is by far the most popular content management system in the world as it enjoys a 69% lead over its competitors. It assures a high level of security, easy page building UI/UX, and flexibility to step up any requirement with plugins.
Not to mention it is also the most popular CMS in the world with over 40% of all websites that it creates using this tool. It has a huge online community which makes it easier for people to find help when they need it. Therefore WordPress is an excellent choice for anyone looking for a free, secure, customizable, and easy-to-use CMS with unparalleled content management functionalities.
Now talking about Joomla, it has seemed to be best suited for medium to large organizations small and medium enterprises. It is also due to its various features such as scalability and site management functionality.
Drupal on the other hand can be customized in order to serve different purposes and has been designed for enterprise applications with transactional-oriented business processes ​and big data needs.
Now based on the above remark, it should be easy enough for you to know which one would suit better for your website or business.
Our Verdict Judging From the Above Comparison
Skimming through the comparable elements above, this should be an easy guess for everyone. WordPress is the most vastly used CMS in the world. It is mostly because of its ease of use. Anyone can use it to create a blog, website, or a full online store at a fraction of the cost of most other platforms compared to Drupal and Joomla. And with a thriving global community of users, developers, and businesses, WordPress is high-performance and secure, so it's perfect for any business, big or small. Therefore, if you're looking for a content management system to build your next website, WordPress would be the best choice for you.
But having said all that, make an informed decision while choosing a CMS platform. Follow the tips that we are sharing below if you have any confusion about choosing a fitting CMS for your business needs.
Also Read: Detailed Comparison Between WordPress and Squarespace
Tips to Choose A Suitable CMS
Searching for a Content Management System (CMS) that will suit all of your needs can be a tedious task.
The first step is to understand what you want the CMS to do for you and your team. You should focus on three key aspects:
What type of content do you need?
How many people will be using it?
What features are important for your business?
Once you have answered these questions, it's time to start looking at what's available on the market. Try not to get too attached to one CMS before exploring other options, as this might limit your search.
Finally, once you've found a CMS that meets all of your requirements, make sure that it is easy for those who will be using it day-to-day. You can do this by reviewing the following factors:
Time needed to learn the system,
User-friendliness
Number of features/plugins available in it.
Now, when you cross-match the key factors to choose a CMS above, Drupal and Joomla are a bit complex platform and requires PHP and HTML knowledge when you want to build a more customized and advanced website. In this regard, WordPress wins it hands down as it is much easier and requires almost zero coding skill to customize an advanced website in it. Not to mention the huge amount of free plugins and themes available to enhance the functionalities of your website.
Analyze the Key Attributes to Pick the Best CMS for Your Business
With so many options available for content management systems, it can be overwhelming when choosing the right CMS for your business needs. These systems are responsible for making and maintaining all of the content on your website, and the right one can make all the difference.
Having said all that, one must remember that selecting the best CMS for your business is an important decision. It will affect your workflows and productivity in the long run. So along with giving sufficient time and effort you must analyze the key attributes too before you narrow down on a CMS platform to operate your business website.
In this post, we have tried to cover all the key aspects of WordPress, Joomla, and Drupal. Hopefully, now you have an overall idea about the major differences, benefits, drawbacks of these three widely-used CMS. This comprehensive post, we believe will surely come in handy in terms of making a call for choosing and implementing the right CMS for your company's content management.