With the rise of a tremendous number of online and eCommerce businesses worldwide, can anyone really overlook effective marketing of their products and services nowadays? The answer is a big 'NO'. And not just running the marketing campaigns these days, optimizing their whole marketing automation workflow requires to be given equal importance to boost the overall revenues and growth of every online business.
Realizing this fact most eCommerce sites and online businesses around the are giving more emphasis on optimizing their marketing campaigns with a proper marketing automation workflow. Customary workflow automation of marketing will reduce the communication gaps, missed deadlines, and unorganized campaign-related tasks.
This certainly leads to an optimized marketing operation with organized workflow automation for the team that is looking to accomplish certain tasks relating to the marketing campaigns and finish them before the deadline.
So how do you optimize the marketing automation workflow so that your marketing campaigns run smoothly like butter? Let's find it out in brief detail below. But before that, let's understand the main and common marketing workflows used to brand the business these days.
Key Marketing Workflows Needed to Market Your Business Today
Now, it becomes highly imperative for businesses to have the right marketing workflow in place to fulfill the marketing objectives.
Though you probably already know most of the common marketing workflows available out there. With or without any proper workflow, you already get to do some of them over and over again to achieve your marketing goals in every campaign.
But still, before getting on with the optimization tips of marketing automation workflow, let's briefly know about those key marketing workflows out there that are currently utilized to accomplish successful marketing campaigns.
Content Marketing Workflow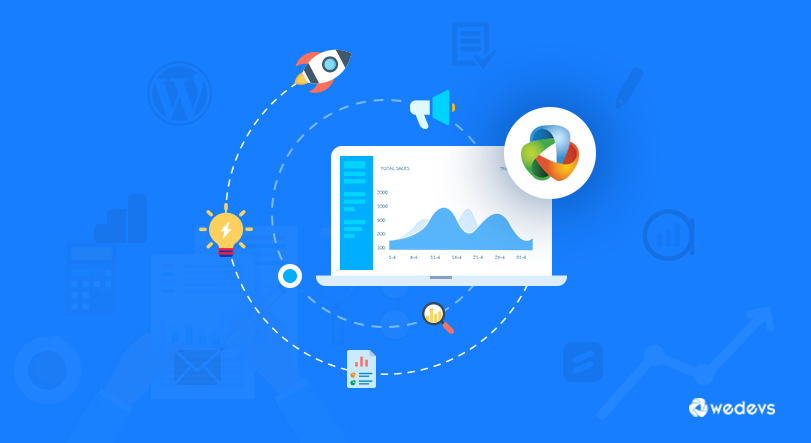 The standard of your written content helps your marketing in a big way. So you need to make sure you are always generating quality content. Something that is highly engaging, relevant, and adds value to your readers. The more valuable your content is, the more convenient it will become for you to interact with them.
Here are the basic steps and elements you need to maintain a smoother content marketing workflow for content.
Plan your content
Compose and proofread your content
Add relevant images and links to the content
Edit and update the content once it is done
Publish and monitor the performance of the content
Also read: How To Do Content Marketing In the Best Way
Email Marketing Workflow
If you have the right email marketing strategy and automation in place, then there is every chance you will enjoy better results out of all your email campaigns. This will be possible even without needing to spend too much time on the same task. So, therefore, email marketing workflow is needed to see how you can streamline the email lists deep down the sales funnel.
Now, the basic email marketing workflow includes:
Clearly define the purpose and objective of your email marketing campaigns
Identify and set the content requirement
Design and customize your email content and copies
Send the emails to the desired email list
Paid Search/Media Workflow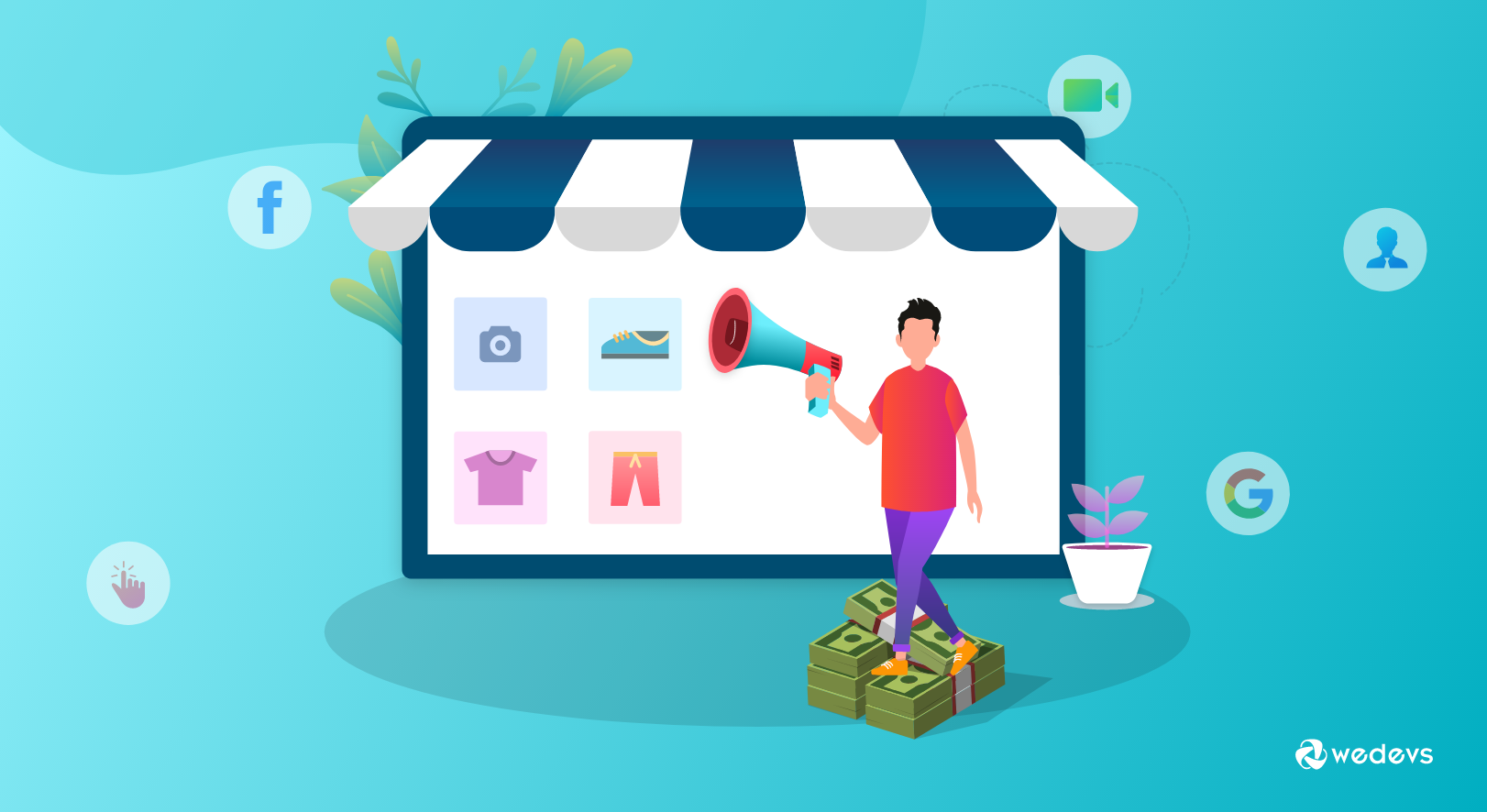 The paid ad campaign is one of the best and fastest ways to attract potential customers to your website. But the success in paid media campaigns calls for rigorous testing and research. It is something that can consume a lot of time and labor.
The common Paid Search/media workflow include:
Set the budget, timeline, design, and positioning of the ads
Identify and set your target audience for paid ads
Customize and design your ad design and copies
Analyze and evaluate your ad result after the campaign ends
Social Media Workflow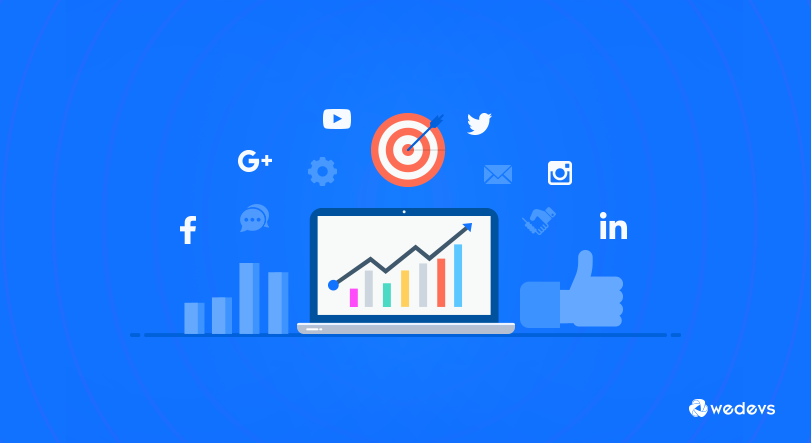 It is quite a time-consuming task to carry out successful social media campaigns. But with the right workflow in place, the process can be less tiring and easier to implement.
So, some of the principal workflows of running a social media campaign include:
Get new content ideas to formulate and feed them into social media
Prepare & create unique and different content & copies based on different user bases to share across various social media platforms
Maintain and schedule the time of social post
Search Engine Optimization (SEO) Workflow
The opportunity through SEO marketing campaigns is limitless. On average Google processes around 3.5 billion searches every day. Just imagine the kind of traffic you can bring in to your website by ranking through a relevant keyword. So this makes following a proper SEO workflow ever so essential to ensure the optimization of a search engine is done in the right way.
Its main workflow includes:
Research and pick the right keywords
Optimized your content based on your focus and relevant keywords
Work on getting quality backlinks to ensure off-page optimization
Also read: Biggest SEO Mistakes Ruining Your Digital Marketing Strategy
Useful Tips To Optimize Marketing Automation Workflow
Before getting started with the tips, you must realize the fact that, if you are using various marketing automation tools without setting up your workflow, then it is very likely that you will not be able to maximize the potential of the software you are using for it.
Without these workflows, you will probably have contacts sitting idle in your database. And not to mention, the missed out chances on interacting and turning your visitor into loyal paying customers.
Take actions on the following workflows for automation to improve your chances of marketing campaign success:
01. Welcoming the New Subscribers or Customers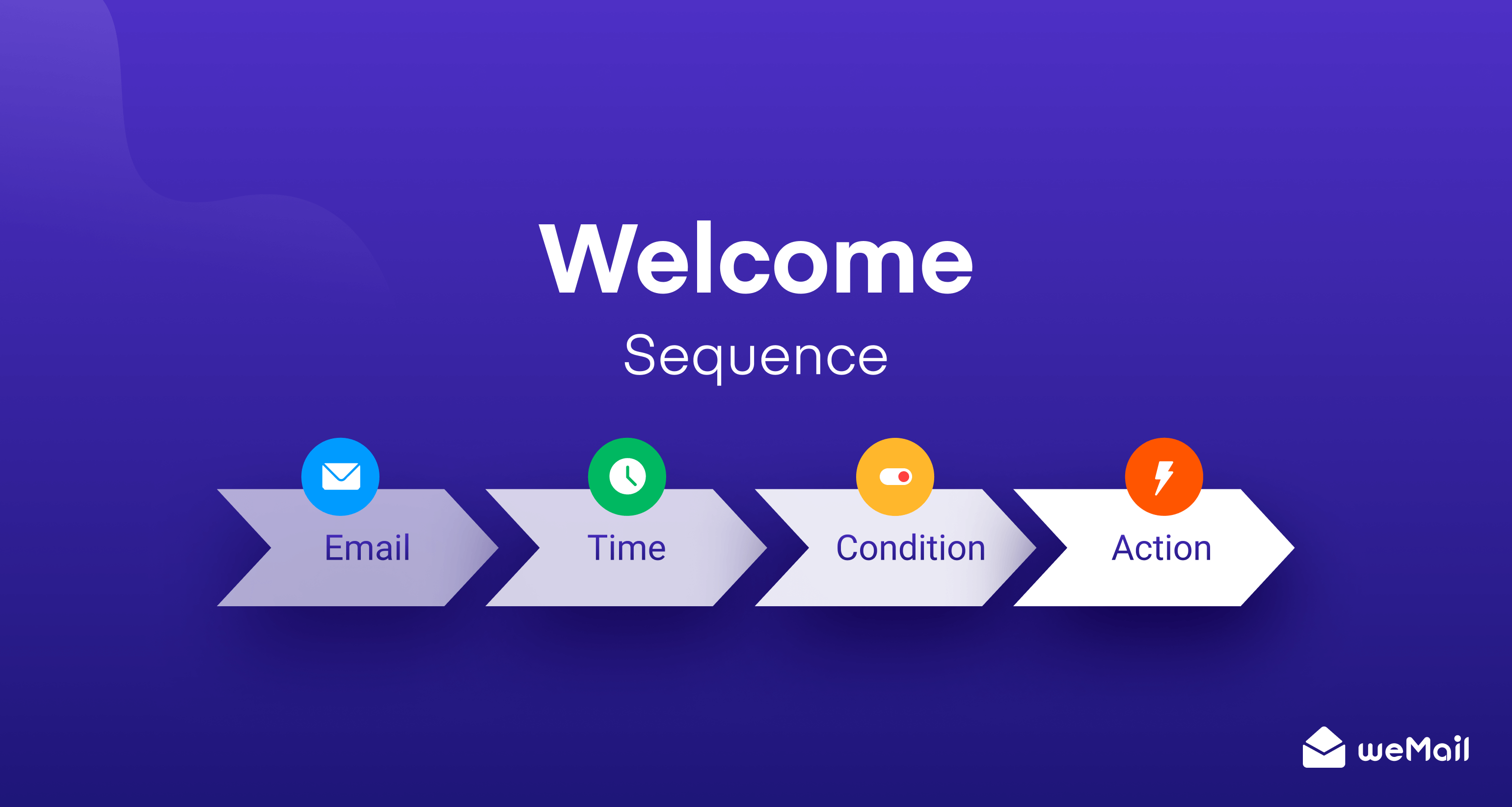 If any visitors subscribe to your site, this means they are probably interested in your product or services. So now you have a new contact that you need to nurture and welcome them so that they feel special. To make them feel special, don't forget your chance to impress them with a personalized welcome email because they tend to remember it longer than anything else.
Introduce your business and greet them with a warm welcome with your onboarding automated email. As this is your best chance to make a good first impression.
Pro-Tip
As a part of the welcome email workflow, send your first email right after the visitor signs up. After that schedule a series of personalized emails. Slowly introduce them with your business model, flagship products and highlights their features smartly without being too pushy.
Moreover, you can send them your top content like blog posts, tips, e-books, tutorials, infographics, etc for free. Try to also connect them to all your social channels to build your social media community of Twitter, Facebook, LinkedIn, Youtube, etc.
Related: 7 Expert Tips to Done Your Social Media Emails Right
02. Abandoned Cart of Potential Customers
In most e-commerce businesses, cart abandonment is a common issue that we all want to overcome. This issue ranges between 50%-80% in most e-commerce sites. Having too many abandoned carts also means, your customers are interested in your product or services but for some reason, they decided to leave it abandoned. But that doesn't necessarily mean your chances of completing that sale are completely lost.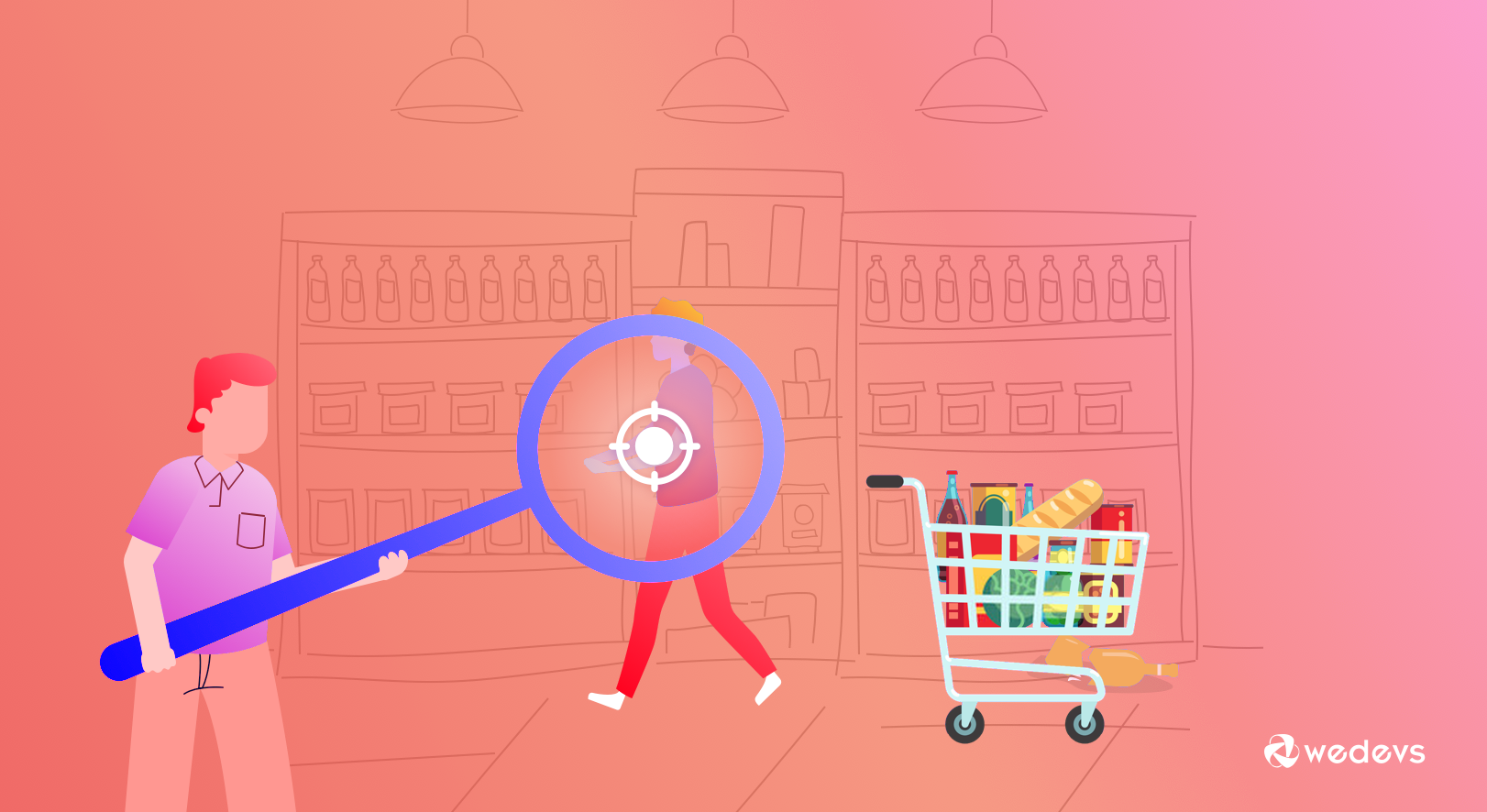 This is when abandoned cart workflow can be the ultimate savior. It could save you by helping you to get closer to the customer by finding out the reason and pushing them smartly to complete the sale. Some of the common reasons for abandoned carts include differences in price from adding the product to the cart to the checkout process, confused whether to buy it right now or not, or maybe the price seemed a little higher than other places, or maybe they simply didn't feel the need of it at the last moment of checkout.
So setting up this cart abandonment workflow would enable the automation software like weMail, Mailchimp, etc to send a customized email, reminding them of their incomplete order.
Pro-Tip
To encourage the customers to complete their payment, you can send emails with special discounts and offer them free shipping. Also, try to personalize the email as much as possible. A study suggests that almost 45% of abandoned cart reminder emails are opened. But be careful to not send them too many pushy emails and annoy them to drive them further away.
Rather try to highlight features and updates about your products or services in a non-sales-y way. Offer them attractive deals and discounts related to those items. Moreover, always try to consider this opportunity as a medium to improve your marketing communication and relationship with them ensuring full customer satisfaction and journey.
Related: 10+ Effective Ways to Reduce Shopping Cart Abandonment
03. Topic
Now if your marketing involves turning the leads into customers utilizing the available content, then this workflow is a must. This workflow programs you to customize and send automated emails with content of your potential customer's interest.
For example, if you are an ERP software solution developing firm, and you offer free e-book or guides related to HR Management, Customer Relationship Management, or Accounts Management and then when a site visitor or lead downloads any of the e-books related to the above-mentioned topic then based on that history, that lead will automatically fall under the workflow that revolves around the topic that they have downloaded.
At our WP ERP website, we offer free e-Book and guide for HRM, CRM, and Accounting Management to enlightened our visitors and subscribers with their topics of interest.
Here is an example of how we offer our e-book to our visitors inside a blog page.
Pro-Tip
Try to segment your subscribers based on their different topics of interest and personas. Doing this will help you to design & run personalized email campaigns and follow strategies to ensure adding maximum value to your lead. Sharing and sending out more relevant content will improve your chance of converting those leads to your paying customers enabling you to push further into your customer sales funnel.
Related: How to Create a Content Marketing Funnel that Converts
04. Lead Nurturing
As the deadly virus, COVID-19 continued to change the whole scenario of B2B marketing style, the buyer's journey has also risen to a new spike of the endpoint. And the workflow of lead nurturing comes right after the topic workflow when you acquire leads through your content. One must make sure to hold the value of those leads to motivate them to move on to the next stage of their customer journey.
And nowadays trends are going on where customers are engaging more with the content on daily basis. This is the reason businesses had no choice but to better their workflow of lead nurturing by strengthing and improving their marketing strategy.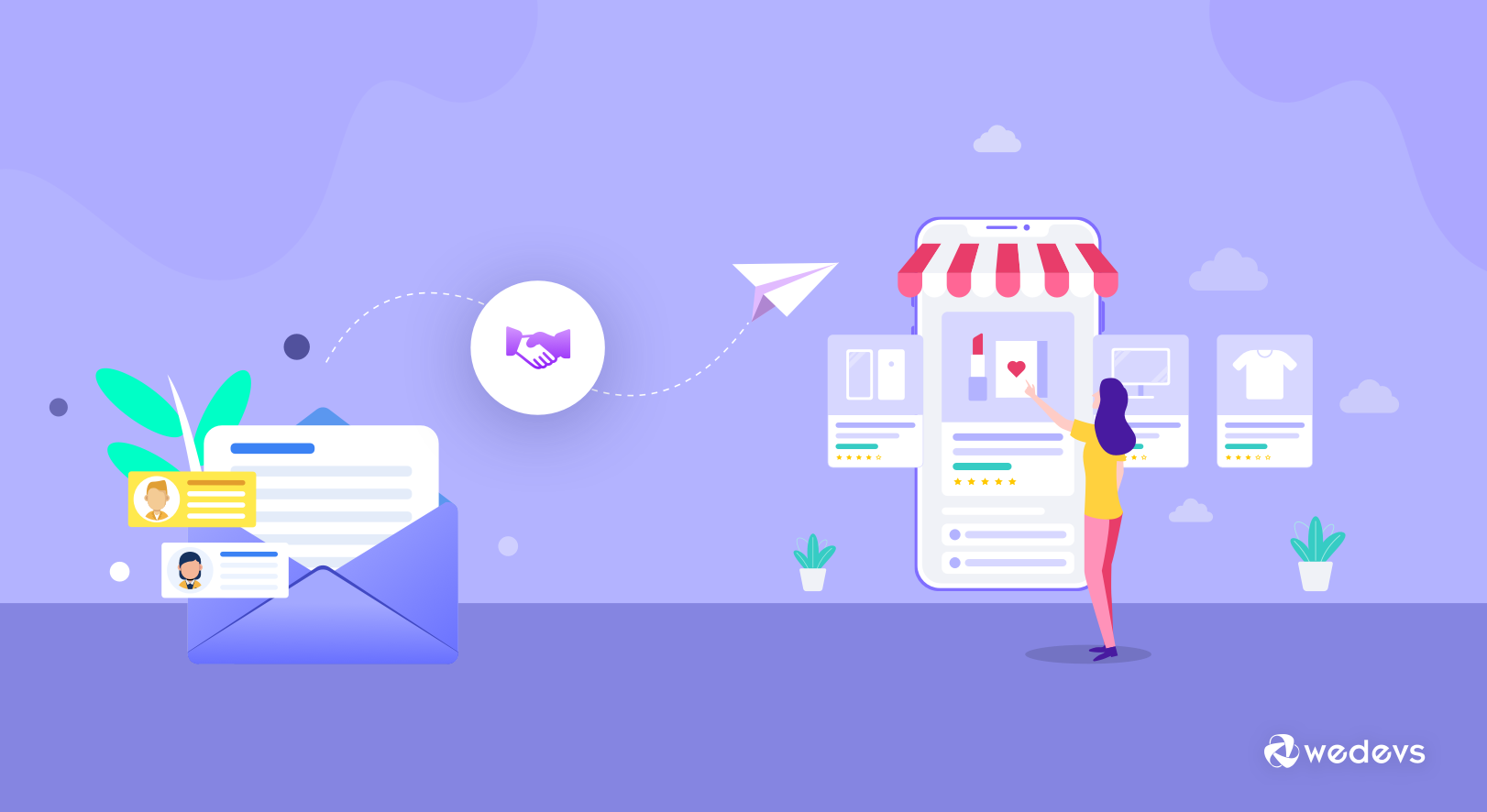 The sole purpose of this lead nurturing workflow is to provide the subscribers and leads with the most relevant content possible. Analyzing the lead lifecycle stage, the marketers can segment the company contacts and plan the triggering option to target them. This is done just so businesses can deliver them with helpful and valuable content at the best time. If this workflow can be done in the right way, then converting those leads into your paid permanent customer becomes much easier.
Pro-Tip
Don't forget to follow your lead nurturing process with a combination of the right marketing strategy and campaigns before you push them into your sales funnel. The goal needs to be crystal clear that you set for the lead nurturing campaign.
Make sure to carefully identify your target and nurturing audience for the result you are looking for. The customer journey of each stage should be determined by mapping it out with the right content. And lastly, make sure to analyze the results to find out the scope of improvement to make the marketing campaign the desired success.
Related: How to Generate Quality Leads by Improving Your Marketing Techniques
05. Re-marketing/engagement
One must not forget about looking after the existing customers, as it almost costs you 7 times more to acquire a new customer than to retain the existing ones. And it's very common nowadays that your once loyal customer may end up stop fancying your brand as much as before. This is why you need to find any way to stay engaged with your existing customers. Losing those loyal fan bases is probably going to cost you a lot more in the long run than gaining new ones and nobody wants that to happen.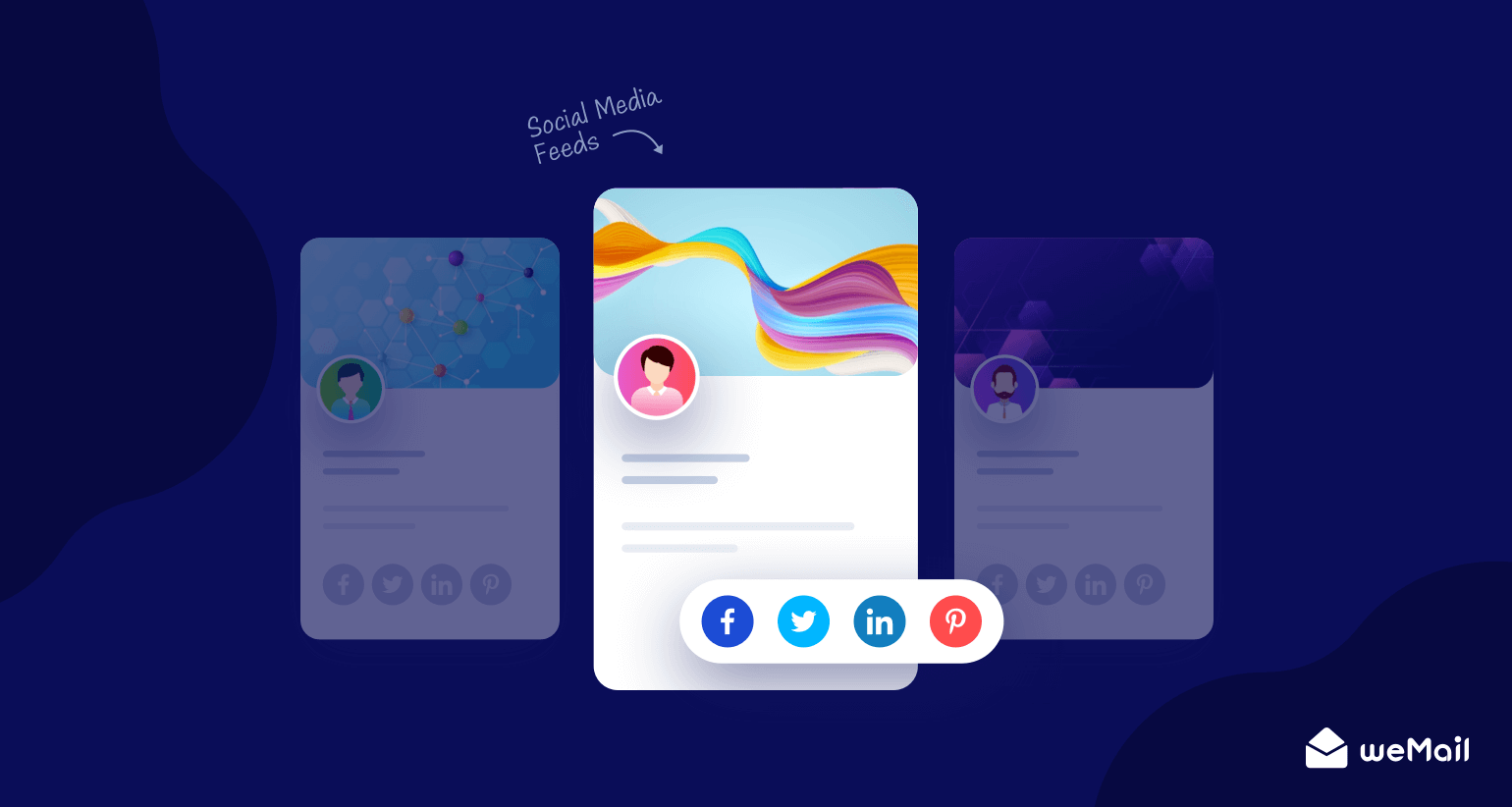 And to stop your customer from leaving or forgetting your totally, engagement workflow automation is something you need. Now there could be thousands of reasons for customers to suddenly show cold shoulder to your brand. Reasons like their change in need, preferences, location, business, or more essential it could be that they have found a better brand that is fulfilling their expectations better than yours.
Now to stop losing your customers and to bring them closer to you again, re-engagement with them is really vital. So including the almost inactive clients in your re-marketing or engagement workflow will allow you to re-engage with them by reminding them via an automated email marketing tool about why they have chosen your brand in the first place and why you still consider them your valuable customer.
Pro-Tip
Surprise them by sending discounts or coupon codes suddenly through personalized emails, Get them excited by letting them know how much you miss them and value them as your company's loyal customers. Do not plan your re-marketing/engagement campaign in a hurry.
Try to research and find out how you can get your inactive customers to be active and excited about your brand again. Moreover, try to find the real reason why these customers have decided to stop visiting your site and purchase your products.
Once you know the reason behind it, then you can generate a full-proof plan and strategy to re-target, re-market, and re-engage with them. Remember that you still hope to recover them until they have unsubscribed or permanently discontinued your product/services completely.
Also read: 6 Most Effective Customer Engagement Strategies for Business Owner
06. Post Purchase & Customer Loyalty
Don't consider your job to be done when a customer buys your products or services. This only means your brand has your customer's trust and you need to try and do everything to protect their faith in you and your brand. Take it as an opportunity to build a long-term profitable yet fruitful relationship with them.
To maintain this cordial and long-lasting relationship with your clients, setting up a post-purchase and customer loyalty workflow is a must. With this workflow, you can make your loyal customer feel valued and special. You can get it done by sending out big discounts, deals, loyalty access, or other exclusive privileges for them after proper segmentation of your repeating customers. An interesting thing to notice in this is that you are not only gaining customer loyalty but enough incentive is also motivating them to make another purchase.
New customer acquisition might be essential but there is nothing more important than getting to retain your loyal customers. Gaining trust and loyalty from customers sometimes requires years of hard work and time.
And when you have already earned this loyalty & faith from your customers, then it is your duty to try and keep it forever. And trust me it will be worth it as it is not only cost-effective but will also save your marketing cost in the future. Positive word of mouth and reviews about any brand works like a wonder compared to any other form of marketing.
Pro-Tip
As a part of this workflow, make sure to ask for reviews and feedback for your products and services. This would make them feel that you have importance for their feedback and their opinion matter to your brand or company.
Open some elite loyalty programs for your old, permanent and loyal customers. Send them special invites to those programs offering exclusive deals or sales that you don't offer anyone else outside this program. Moreover, try to make cross-sell or upsell by analyzing the purchase history. Send personalized offers that would create better chances of closing a sale.
Also read: How To Increase Customer Lifetime Value And Boost Profit
Utilizing the above workflow automation correctly, will take your triggered conditions into considerations and enable you to automate a series of workable actions.
The best thing about this is that you will be able to design the complete workflow process automation based on the goal you are wanting to achieve with your marketing campaigns. This includes the goal of nurturing your leads, marinating and building customer relationships, retargeting your potential customers, incentivizing repeat clients, and more.
Make Best Practice of Tracking Your Marketing Automation Workflow
Nowadays, online businesses around the world tend to run various marketing campaigns all the time. But while running these campaigns to market their products and services, one must remember that marketing campaigns without maintaining definite workflow automation as the one highlighted and explained in this post today may not lead to your desired results.
Moreover, tracking your marketing projects' workflow to identify any improvements or tweaks required in the next automation process is also essential for the success of your marketing campaigns. And the best way to do so can be by utilizing a solid project management tool like WP Project Manager to manage and automate all the marketing-related task workflow.
This comprehensive project management tool will enable you to make complete use of your marketing planning and resources. Not to mention its workflow automation facility that will let you track tasks and projects seamlessly. Make the best use of your time utilizing its advanced time management tool that will ensure you don't miss your deadline completing all your work related to the marketing campaigns on time.
Marketing automation workflow also requires effective team collaboration, which is also ensured by WP Project Manager. Lastly get all the key insights through advanced reports related to your marketing-related tasks and workflow and make the best decisions for your marketing campaigns based on that. All this with this simple yet complete project management solution WP Project Manager.
So what did you do to automate your marketing workflow? Did you use any special tool to help you with this automation process? Do share your experience with us in the comments below.