We have entered the era of the new normal since the entry of Covid-19 last year and so did some new global business trends along with it. The post-covid world has indeed reshaped the world's economy and the way that people think about business.
In the past, entrepreneurs were ready to invest in anything they found profitable and demanding. But now after this life-threatening pandemic over the last one and half years, most business owners have become really cautious before investing money on any new venture.
After the recent coronavirus epidemic, many people have been looking for new places to invest their money. One place that has seen a recent upswing in popularity is small businesses. People have been investing in small businesses for a long time. But these companies have found a new way to attract investors in recent years. Social media has allowed small businesses to connect with their customers and potential investors.
Along with affecting the life of people from almost every sector, a lot has changed in this period of the pandemic when it comes to its latest business trends post Covid-19. So let's find out some of the newest addition to the list of global business trends. Also, let's have a look at the future predictions post the Covid-19 world and more right here.
What Are Some Post Coronavirus New Business Trends?
The global economic recession has left many small businesses in the dust. Though right now there are some opportunities for those who are willing to take risks.
The global economic downturn, and the subsequent epidemic of the coronavirus, have had a huge impact on small businesses and entrepreneurs. Now that the virus is under control, more and more people are looking for new ways to invest their money and find profitable opportunities. India's Largest Startup, Flipkart, Announces Billion-Dollar Acquisition of eBay India's largest e-commerce site, Flipkart, has announced that it will acquire eBay for $1.5 billion in an all-stock deal. This will make Flipkart the largest e-commerce site in India. The two companies will operate under the Flipkart name. Moreover, eBay will continue to run its website and payment processing business.
The world has become a safer place to live in but the post-outbreak economy has made it more challenging for entrepreneurs to make any kind of profit from their businesses. But here are some of the very latest business trends that followed the Covid-19 pandemic:
Reformation In Public Health Care
There's no question that the coronavirus pandemic has revealed major gaps in the systems of the healthcare departments. Even for a few of the most sophisticated nations worldwide, such as the USA, UK, Germany, and France. In fact, to make sure fair treatment, the health care market must undergo significant reforms.
The average cost for hospitalized Covid-19 patients without health insurance is $73,300.

Fair Health
Researches have revealed that also before the pandemic, the majority of the US Citizen with employer-sponsored medical insurance postponed their therapy due to the extra expenses. In a current survey carried out, 68% of grownups claimed that the price of treatment would certainly be an incredibly vital and decisive factor to look for medical care if they had Covid-19. If that holds true after that failure to get dealt with prolongs the pandemic as well as intensifies its financial effect, making the reformation important.
39% of Americans are more worried about medical bills than Covid-19.

VisitPay
Apart from the sector improvement, services will additionally need to go the additional mile to focus on the health and wellness of their employees. The demand to concentrate on their psychological health will considerably boost, as social distancing, remote working, and social isolation end up being the 'brand-new typical' life for us.
Tranfomation Towards Digitalilization
Digital change is a business trend that has really acquired tremendous popularity over the year or so.
Prior to the pandemic, while some services invested significant time, effort, as well as funding on digital renovation, others weren't too concerned pertaining to digitalizing their offerings. Nevertheless, Covid-19 has required businesses across the globe to take extreme actions. All that is in the direction of taking on technical growths to guard their company.
Nearly all markets, differing from retail, health care, kindness, along with education and discovery, will certainly need to change their service designs to stay feasible. Businesses can no more appreciate the convenience of running a company usually. Actually, even if a company leads its rivals today, they still need to be prepared to approve changeability. Moreover, they need to take computed risks, follow the modifying firm fads, along using the most recent electronic modern innovation. Failing to do so can interrupt their entire business variation.
And that's why, raising digital adjustment journeys, remaining essential in transforming times, in addition to approving innovation to develop innovation value, will certainly end up being a leading issue for companies in the post-Covid world.
Re-Configuratuon of Supply Chain System
Over the last couple of years, China has actually become the unbeaten hub of international supply. Yet then came the sudden pandemic that changed everything including the global supply chain system. The disturbance developed by Covid-19 differed from anything the brand-new world had actually ever seen.
No one was gotten ready for the globe's second-largest economic situation, China, to go entirely off the grid. Also, to have close down each of its outside logistical connections. And that's why worldwide services have no choice yet to reconfigure their supply chains.
A likely business trend in the next few months is that supply chains will certainly fragment better. But this will happen with the incorporation of modern-day technology platforms. Supply chains will handle a much more multi-tier method, tracking essential parts such as the beginning of supply as well as incremental value-adds. This likewise opens new methods to communicate as well as engage with clients, take care of supplies and also logistics, handle capital, production, and also circulation.
Online Education System Seen Tremendous Growth
Not only did the Covid-19 pandemic impact companies— it had a bearing on the education and learning system as well. Lots of colleges and also universities simply weren't all set to take online classes. They were also not ready to create a lot of unmatched turmoil and complications.
While youngsters were missing out on institutions, online education systems ended up being an arising organization fad. Schools all over the world have begun applying various online training systems to suit their requirements. Nevertheless, due to the fact that this is a completely new principle to many, the evaluation of projects, online examinations, as well as making students recognize intricate principles is a brand-new difficulty imminent.
In reaction to this circumstance, pre-recorded videos with even more choices and computer animations are being made use of regularly, giving rise to Learning Management Systems (LMS) too. Edtech systems such as Byju's that has acquired the e-learning platform Vedantu in India produce an appealing and also individualized experience of learning that is becoming the 'New Normal'. Moreover, it will certainly continue to question the typical education and learning system method, one video clip each time.
Adaptation of Remote teams and Working Facilities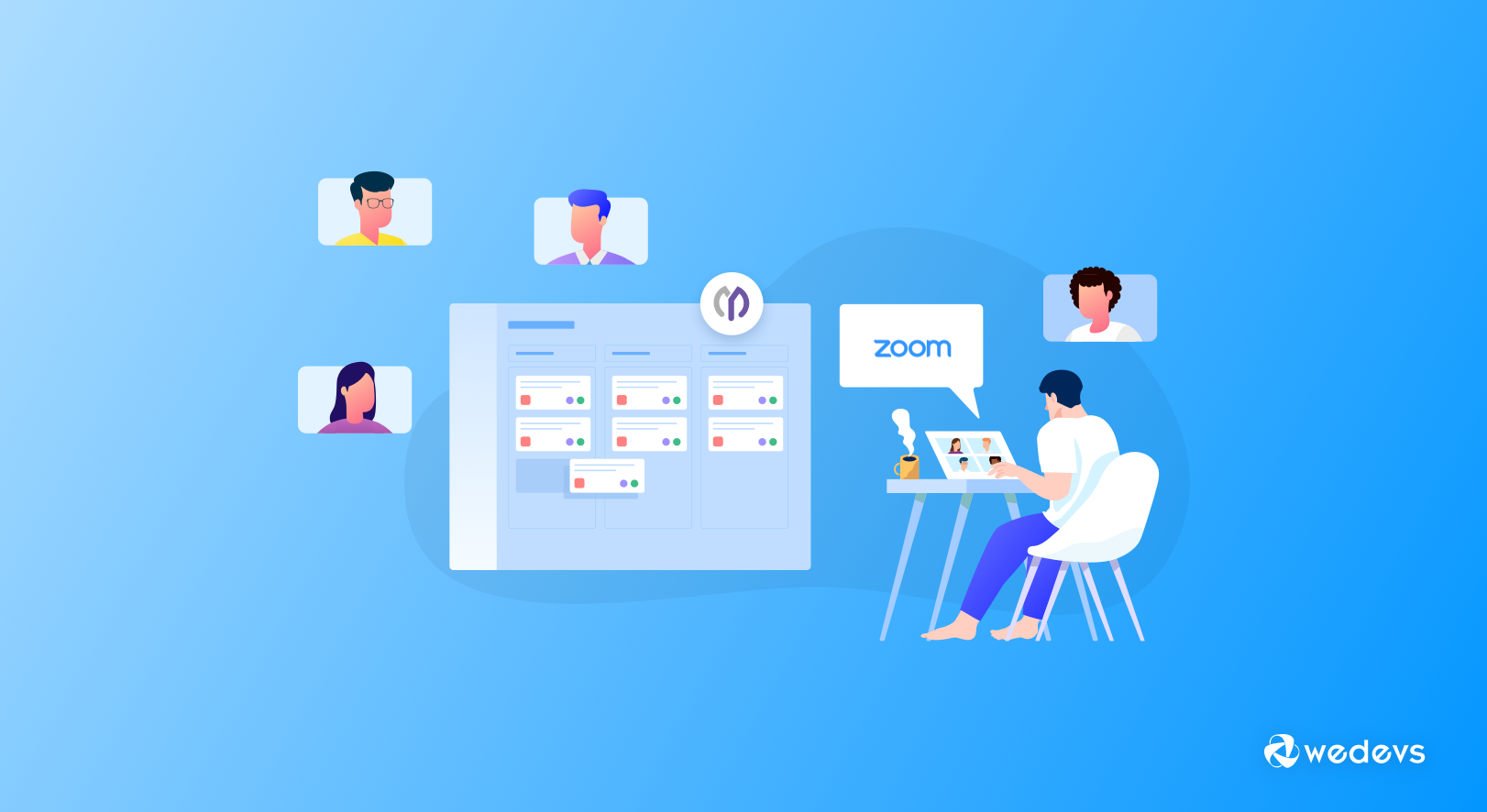 Post Covid-19 A significant part of world businesses are motivating their employees to function coming from the residence, even post-Covid. Before the global, though some firms delivered work-from-home centers, a large number of them weren't ready for this unexpected switch.
For that reason, an organizational style that people may count on in the coming months is for ventures to embrace different electronic devices to handle their procedures perfectly. In reality, the considerable spike in the requirement for these on the web tools has actually worked as a driver for various other organizations to develop work-from-home products and services.
Communication devices, project-management applications, programs for data protection, and so on, will certainly experience a distinctive boost in the coming months.
Meanwhile, co-working areas have actually experienced a significant hit, along with social distancing becoming the brand new rule. In the course of the lockdown in several countries, a lot of businesses have either quit their co-working room or even lowered their office size. Will this be actually a long-lasting switch? Simply time is going to tell.
Business Trends and Predictions Post Covid-19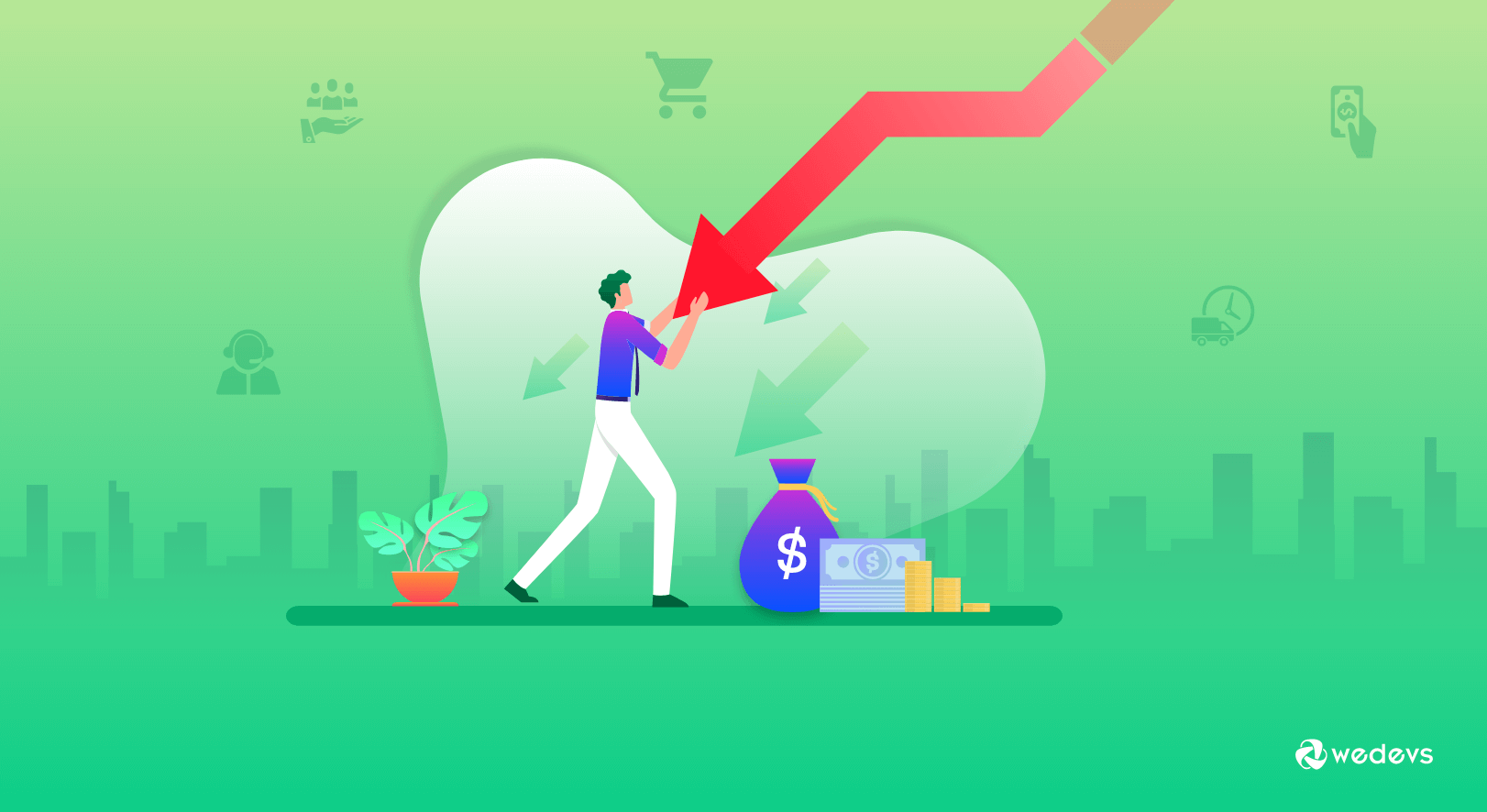 The small business trend post-coronavirus epidemic is a subject of much debate. Some argue that small businesses will thrive in the absence of larger corporations. While others believe that without the country's largest employers, small businesses will struggle. Additionally, the absence of large corporations has led to debates about what is the proper size for a business. It is important to note that a small business cannot be defined solely by its size. A small business can be much larger than it appears.
Many are concerned that the number of small businesses in the economy has already declined and will continue to fall. This has been the case in the last one and half years and so. It will continue to fall further in the future as well while businesses try to re-construct themselves after the sudden punch of COVID-19.
The IRS defines a small business as one that employs 50 or fewer full-time employees. This is commonly referred to as the "50/50 rule". This is not the only way in which a business qualifies as a small business. You can also qualify for this designation if you own at least a 25% ownership interest in a corporation that employs 50 or fewer full-time employees. The kind of business that qualifies for the SBIR program has to be a small business, which is one that makes less than $5 million in gross sales.
Also Read: Top HR Trends And Some Major Challenges Of 2023
Welcoming The Popular Trend 'Work from Home'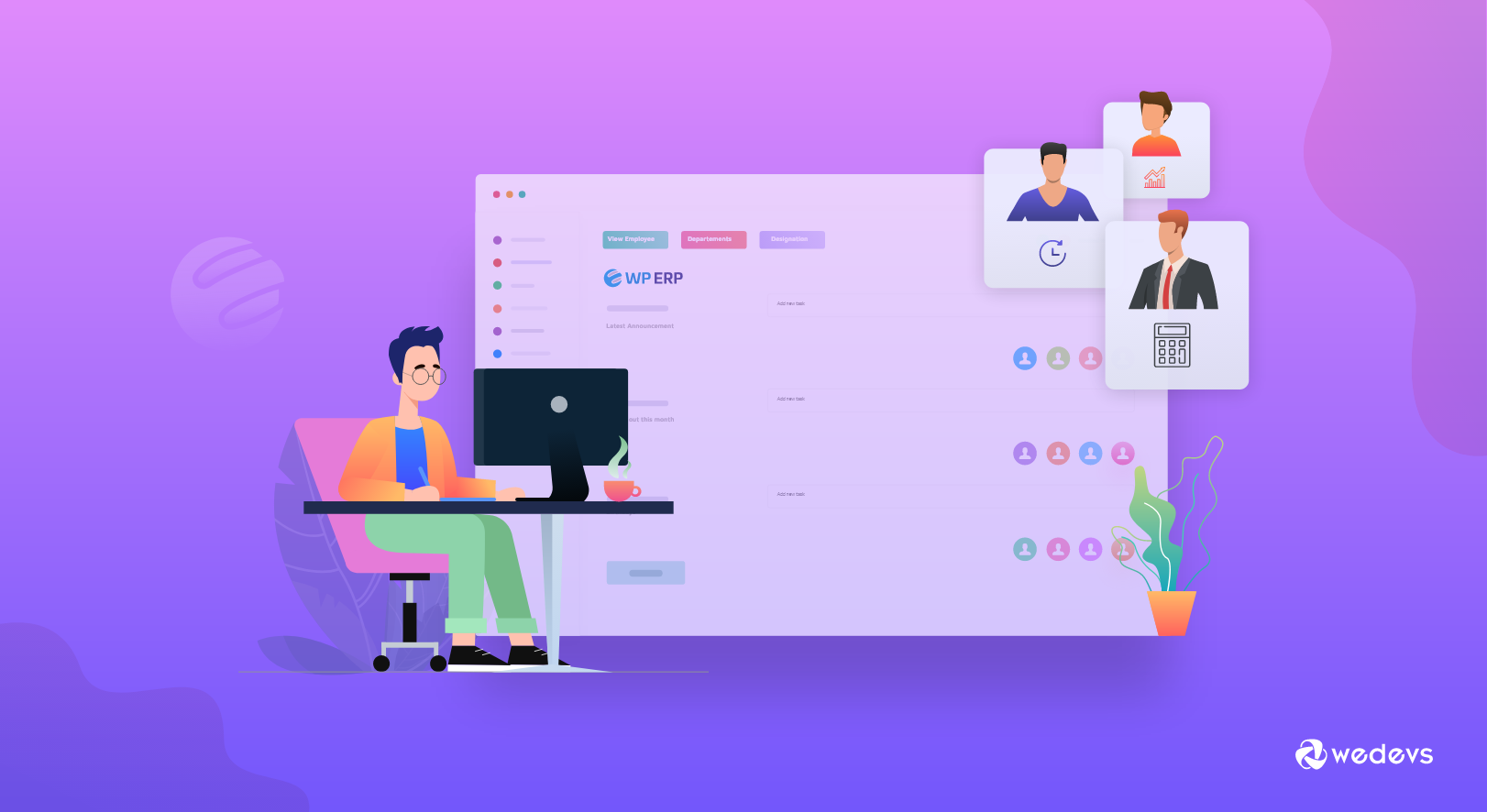 Nowadays even the big companies with massive business setups are also turning towards remote working options. And while the companies get used to it, there will be more businesses that will prefer to go remote permanently. Many giants like Amazon, Adobe have already gone remote in 2020. They might not even have an office at all in the near future. Moreover, the companies like Uber, Airbnb, Expedia, and Zappos are also evolving in a similar way. The logic behind it is very simple –
Greater flexibility as firms can hire from anywhere in the country, and give more people a chance to live the kind of "flexible" lifestyle that many desire.
Employees are happier and more productive.
Wages for remote workers are much higher than those of non-remote workers.
Remote employees are more engaged and passionate about their work.
Offices become less cluttered, which creates a better working environment.
Remote workers have a lot more flexibility in terms of when they can get their work done.
There are other benefits to remote working. For example, it can create a more flexible work environment that gives employees the opportunity to work in locations close to home. Startups can have many choices, whether they should go remote or not. Although there are some benefits like:
1. Save the cost of office space and other activities
2. Save the cost on rent
Emerging Business Trends Post Covid-19
The small business market is booming, with many entrepreneurs taking advantage of the newfound availability of space to open new companies. With many cities still recovering from the effects of the CORONAVIRUS EPIDEMIC, the lack of competition for available real estate has led to the development of new business models, such as co-working spaces.
These new models offer the ability to design and build companies that have more flexibility than traditional offices. This has led to a new type of entrepreneur who is less afraid of failure and more willing to experiment, says Juan Herrero, head of international business at WeWork. "They create high value with lower risk by keeping options open. This way they can fail fast and cheaply," he says.
The ability to create a truly independent office space has been seen as a game-changer. "It's no longer about working in an open-plan office – it's about creating your own environment," says Herrero.
With the emerging new business trends in the fastest growing industries, the real question remains, How will social impact bonds influence the practice of global public health in the post-covid-19 world? Does it alter decision-making & governance on population-based health issues and if so how?
Public use new development finance product for people to invest in the future. They can fundraise and in return, they will receive services or goods. This is a type of investment where the money is received in return for a return on investment. The primary motive of launching a social impact bond is to finance improvements that will help reduce social problems and improve well-being.
Our Responsibilities Post Covid-19 And Beyond
The COVID pandemic will not die until our world turns back to its "old normal" of lackadaisical oversight of the world. The message from the pandemic is that now is the time to focus on stability amid a crisis and explore risks and opportunities to find a path towards growth and prosperity. Businesses should continue to engage with customers, leverage technologies to innovate and build organizations that will be resilient in the face of future disasters.
The Covid-19 disaster has provided a window of opportunity to seize the momentum and make the world a better place. It is expected that we will heed the lessons of the past and take responsible action for the betterment of the future of business.
As the pandemic continued to spread, many businesses became unable to operate and were forced to close. As a result, their employees lost their jobs and only then it became a place for opportunities and revenue growth for the biggest businesses as well as the small ones who are trying to survive this pandemic season.
Hopeful for a Safe and Less Stressful Place to Conduct Business Now
The post coronavirus epidemic has been a tough time for businesses around the world. Top industries have struggled to find their footing, and while some companies are reporting better-than-expected numbers, other firms have had to deal with slumping revenues. Flipkart, an Indian e-commerce company, had to reduce salaries and lay off employees.
The coronavirus has also impacted the world economy and small businesses alike making it a stressful business arena. Many multi-billionaire companies have also gone bankrupt within a matter of six months post-Covid-19 hit the business world. For the most part, most of the firms that were in their beginnings of operation, there have been hit or lost with bankruptcy. Several still discuss one of the biggest misfortunes ever happened to business within a six-month span.
But even after facing severe consequences post this pandemic, we are still very hopeful that a post-Covid-19 world will be a safe and less stressful place to conduct business in most sectors soon. While we may not be able to stop Covid-19 from happening, we can make sure that our future is a better one.
Also Read: How We are Supporting WordPress Community During the COVID-19 Global Epidemic
Here's Hoping Everything Get Back To Normal Soon…
The world is still in a very unrest state with new variants of Covid-19 like Delta, UK, Brazilian, etc. mutating the virus causing new threats and making lives difficult for us. And from a business perspective, this is continuously raising new challenges for entrepreneurs around the world making them anxious about the fate of their future in business. So, let's hope over time the situation will further improve and the world will again get back to its old self of booming business hub.
So what do you think about the after-effect of Covid-19 in business? Did you also go through any challenges during this period of the epidemic? Do share your experience with us in the comments below.
Also if you do not want to miss out on our exclusive content then do subscribe to our newsletters to stay updated.